Amazon Echo Show 5 is a $90 Alexa smart display with privacy in mind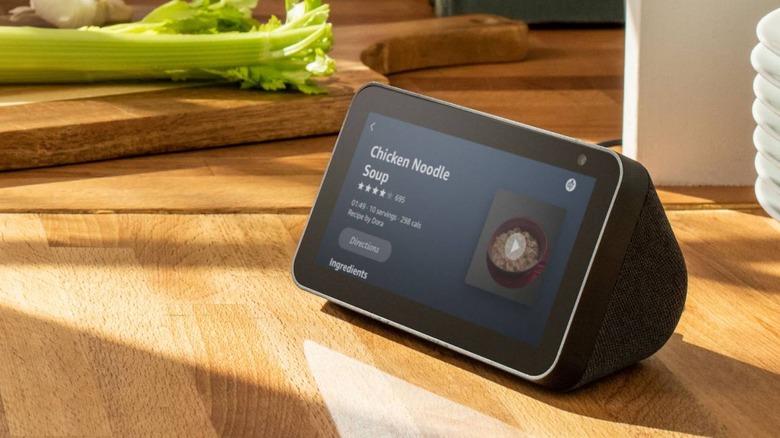 We may receive a commission on purchases made from links.
Amazon has added a new smart display to its Alexa-powered range, with the Amazon Echo Show 5 arriving at $89.99. The new model has a 5.5-inch touchscreen with a camera above it; in a nod to privacy, there's both a button to disable the microphone and camera and stop Alexa from listening, and a switch that slides a physical shutter over the camera.
The Echo Show 5 slots in-between Amazon's existing Echo Show and the much smaller Echo Dot, at least in size. The former has a 10-inch display, while the latter has a circular 2.5-inch screen.
However it's also the cheapest smart display that Amazon sells. The screen can be used for the usual Alexa features, like playing videos on Vevo, NBC, and Prime Video, and – in the pipeline, Amazon says – how-to videos from wikiHow. There's also visual recipes, with navigation controlled by voice and clips to show different stages of preparing a meal.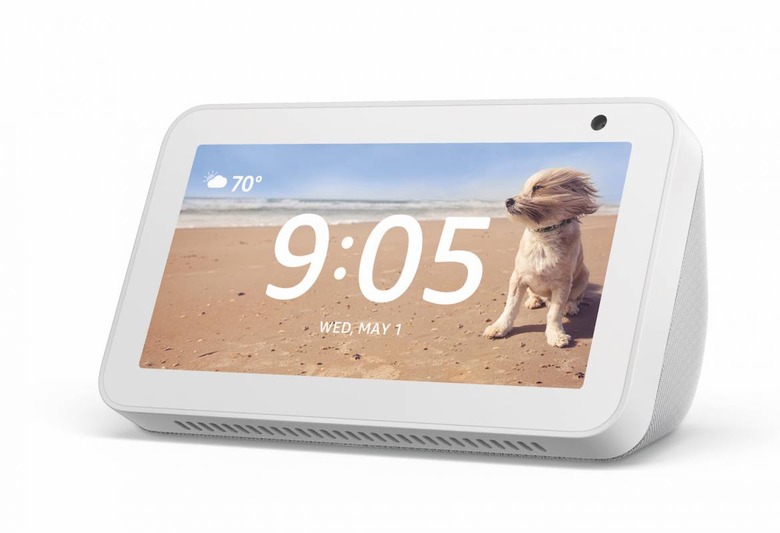 Amazon is pitching the Echo Show 5 as a smart home control hub too. There's a new dashboard that offers on-screen controls for things like connected lighting, cameras, thermostats, and more. Alternatively, Alexa can control individual devices and groups by voice command.
Alexa routines are being added to, too, with more support for customization. There's the ability to add things like nature or other sleep sounds within nighttime routines, while morning routines can include Alexa Sunrise, the screen gradually brightening before the alarm is due to go off.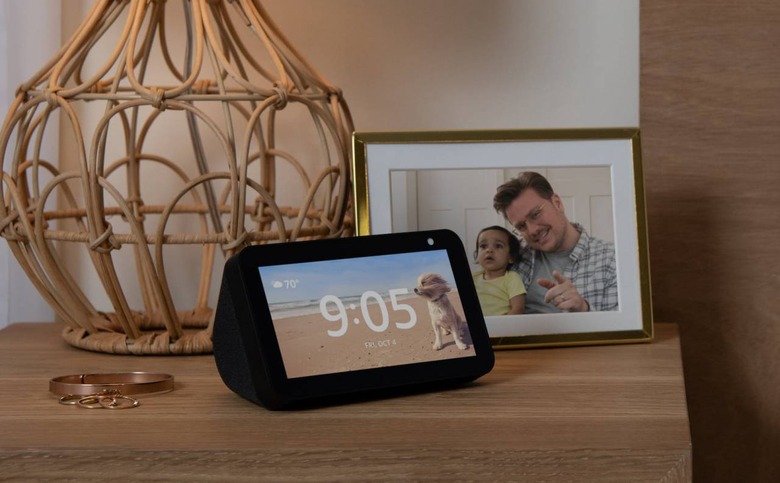 A new ambient lighting mode can automatically adjust the backlighting according to the room lighting. There's now a shortcut menu available – accessed by swiping left from the right side of the screen – which has shortcuts and other features.
Of course, one of the biggest use-cases is video calling. If you have multiple video-enabled Echo Show devices at home, you can use them as a multi-room intercom system. Alternatively there's Amazon's own video calling system along with Skype support. Flick the shutter switch, meanwhile, and the camera is physically covered.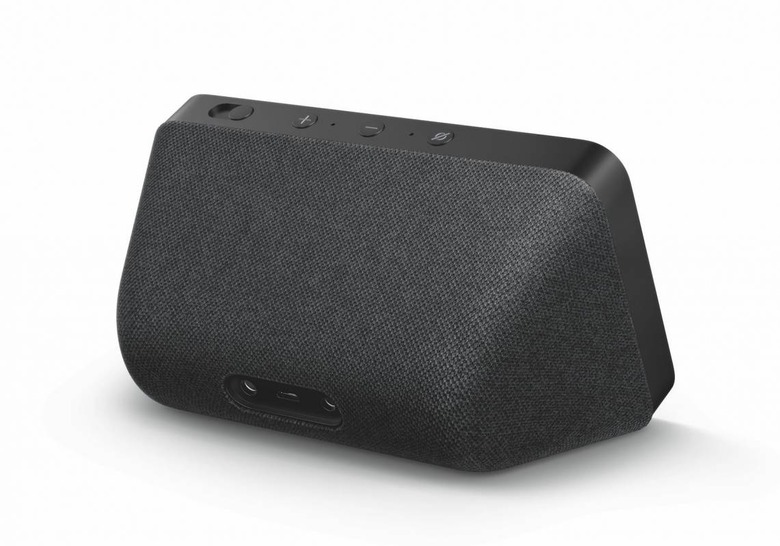 Alexa is getting a new privacy talent, too. Amazon is making it more straightforward to delete the audio records it keeps of Alexa interactions. By saying "Alexa, delete everything I said today" users will be able to clear out her cache of saved audio files. Soon, Amazon says, you'll be able to be more granular, and say things like "Alexa, delete what I just said."
Amazon Echo Show 5 is available to preorder now, priced at $89.99. It's offered in Charcoal and Sandstone finishes, and there'll be a magnetic stand which tilts the smart display for $19.99. They'll ship in in the US, United Kingdom, Germany, France, Italy, Spain, Japan, Canada, New Zealand, and Australia from June 26, before arriving in India in July. A Mexico release is planned for shortly after.