Amazon Echo PRODUCT(RED) makes Alexa charitable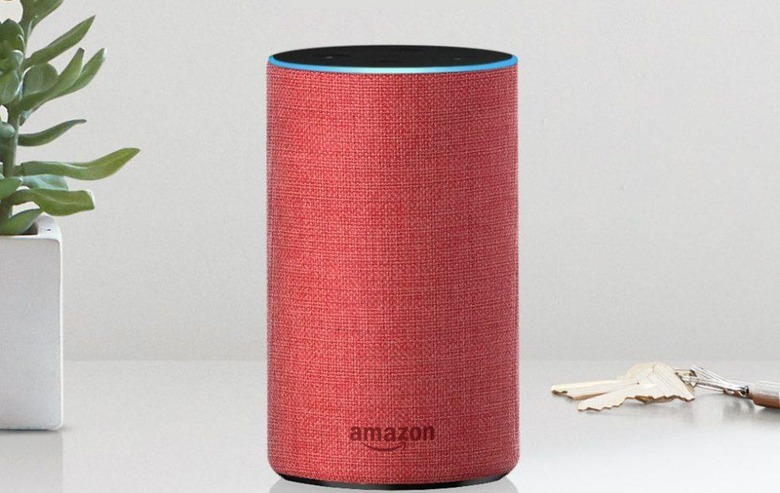 We may receive a commission on purchases made from links.
Amazon has a new Echo PRODUCT(RED) edition, cladding its Alexa-powered smart speaker in a charitable sleeve. The new model joins Amazon's sensible, dare we say rather dour line-up of colors and finishes which, for the first time with the second-gen Echo, are interchangeable.
When the smart speaker launched back in October, there were six finishes on offer. In fabric, there was the choice of charcoal, heather gray, or sandstone. Alternatively, there were wood veneer oak and walnut finishes, or finally a silver metal option.
Now, there's a seventh Echo finish, and it's the most eye-catching. The PRODUCT(RED) Echo is, like the other fabric-covered models, $99.99. However, $10 from the purchase price will be donated the (RED) Global Fund for fighting AIDS worldwide.
(RED) is perhaps best known for the various Apple products which support the global fund, though there are in fact many companies with items that include a charitable donation. Indeed, Amazon has a range of PRODUCT(RED) items, though this new Echo color is the only one to be from the retailer's own line.
It takes advantage of the fact that the second-generation Echo has swappable covers. Push up on the base of the speaker and the electronic core slides out. Then, you can slot that section into a different housing, to match or contrast with your decor.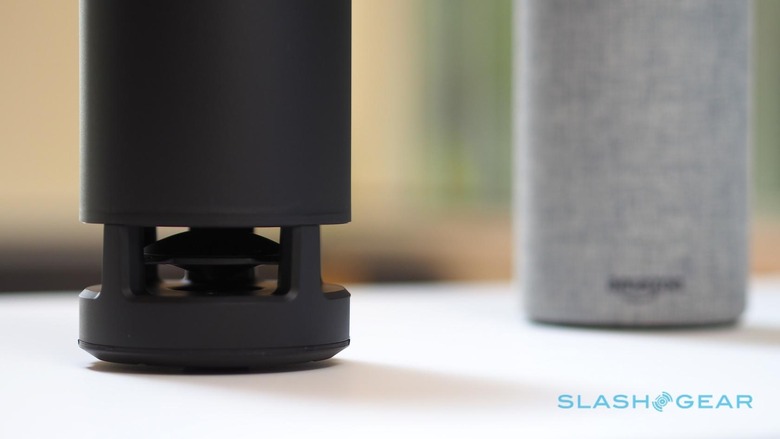 It's also handy if you've been using Alexa in the kitchen, and find that you're getting food splashes from the stove all over the speaker. Those with sticky-fingered children might also appreciate the ability to give Alexa a clean makeover after extended mistreatment.
Unfortunately, while Amazon sells individual Echo decorative shells separately – priced from $19.99 for the fabric finishes, or from $29.99 for the wood veneers – currently the (PRODUCT)RED model is not available unless you buy a whole new Echo. Functionally, the red Echo is exactly the same as what we've seen – and reviewed – before. That means audio quality for music playback roughly on a par with the first-generation Echo, but smaller and with slightly improved microphone performance.
In short, if you're already thinking of buying a smart speaker, and have settled on Alexa as your assistant-of-choice, this is a good way to donate some cash to charity in the process. The Echo PRODUCT(RED) edition is up for preorder now, priced at $99.99. It'll begin shipping on December 6.
MORE Amazon