Amazon Echo might have a portable "Fox" version soon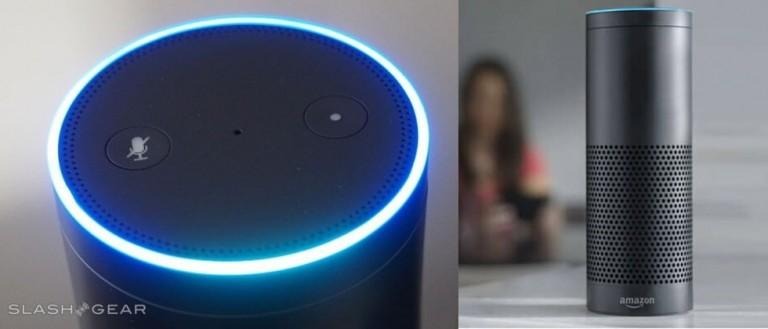 If you still can't figure out what place Amazon's Alexa has in your living room, perhaps you'll be able to figure it out better once she's in your hand or in your bag. Amazon Echo, the rather odd Amazon speaker contraption that also behaves as a smart assistant, has gotten rather mixed but generally positive reviews and that has prompted the retailer to expand, not just to cars or fridge magnets, but also to portable devices. Codenamed "Fox", the portable version of Amazon Echo is tipped to be coming in the next few weeks and will be Amazon's more formal bid to make Alexa a more prominent figure in the smart personal assistant wars.
When Amazon Echo first launched, nobody except Amazon was really sure what to do with it. Since then, however, Amazon was able to more strongly push it forward with new features. More than just a shopping assistant or streaming music player, Alexa has transformed to become an actual formidable competitor, offering weather updates, traffic reports, restaurant recommendations, and the like.
Amazon has also started pushing Alexa to devices other than Echo. Just last week, Amazon revealed a partnership with Ford to add support for Alexa in the car maker's SYNC platform. We also saw Triby again at CES 2016, the first third party device to integrate Amazon's assistant. The problem with all of these, however, is that they are stationary devices that remain tethered to a wall, a refrigerator door, or a car.
"Fox", on the other hand, will be a portable incarnation of Echo, or so say sources. It will still be a cylindrical device much like the Echo, but it will be small enough to hold in your hand. It won't always be listening like Echo and must be triggered by a push of a button. It's a necessary compromise to save on battery life. And yes, you won't have to plug it in either.
Despite Echo's relative success, a new device like Fox would still be a gamble for Amazon. It's last portable device, the Fire Phone, was an unmitigated disaster that even saw the retailer reeling, laying off people involved with the smartphone and scaling down its consumer hardware ambitions. Of course, Amazon is refusing to comment on rumors, so we'll have to wait if Amazon really believes in Alexa strong enough to make this gadget a reality.
SOURCE: Wall Street Journal