Amazon Echo Link Amp, Echo Link, Echo Sub are speaker add-ons for your Alexa setup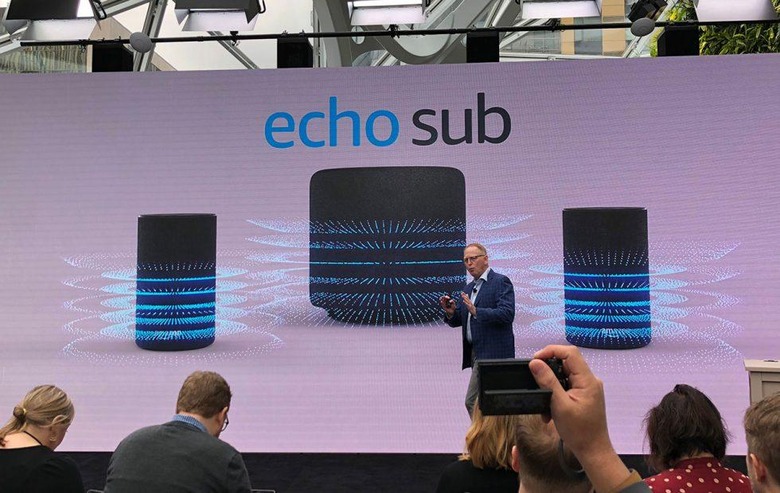 Amazon is currently hosting an Alexa event in Seattle, and it's been revealing new products at a breakneck pace. Three of these new products were introduced as add-ons for your existing Alexa set-up: the Echo Link, Echo Link Amp, and the Echo Sub. These will all enhance your array of Echo speakers in one way or another, but they could prove to be costly additions depending on what you pick up.
The Echo Sub was the first of this trio to be introduced today, and it'll be the first of the three out of the gate. As you can probably guess by the name alone, the Echo Sub adds a little extra bass to your Echo speakers, which means that you don't necessarily need to pair your Echo to a different speaker just to get better sound quality. The Echo Sub can be used for multi-room audio and with the Echo's new stereo functionality, and it'll be launching later this month for $129.99.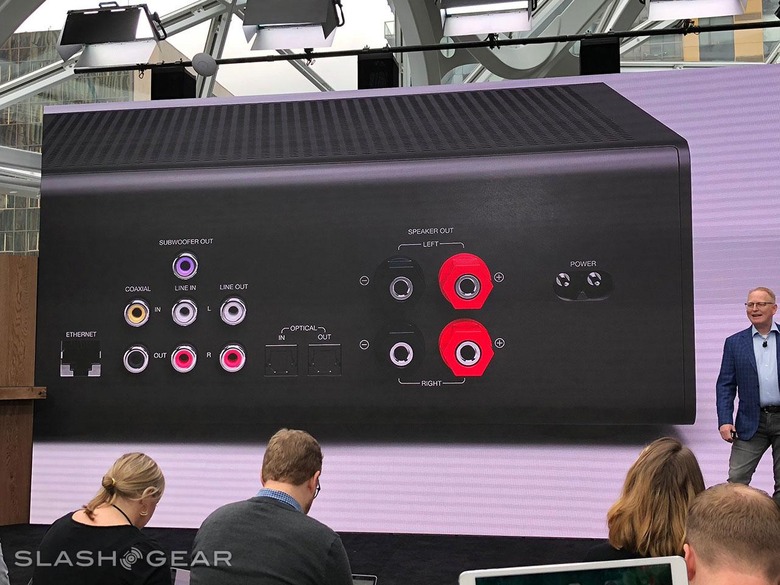 Continuing this theme of improved audio quality, Amazon also revealed the Echo Link and the Echo Link Amp today. Unlike Amazon's existing Echo products, these don't ship with microphones of their own, and can instead be used to hook up speakers you already own or connect to your existing AV receiver. They're a bit on the expensive side, with the Echo Link clocking in at $199 and the 2-channel, 60W Echo Link Amp shipping with a price tag of $299.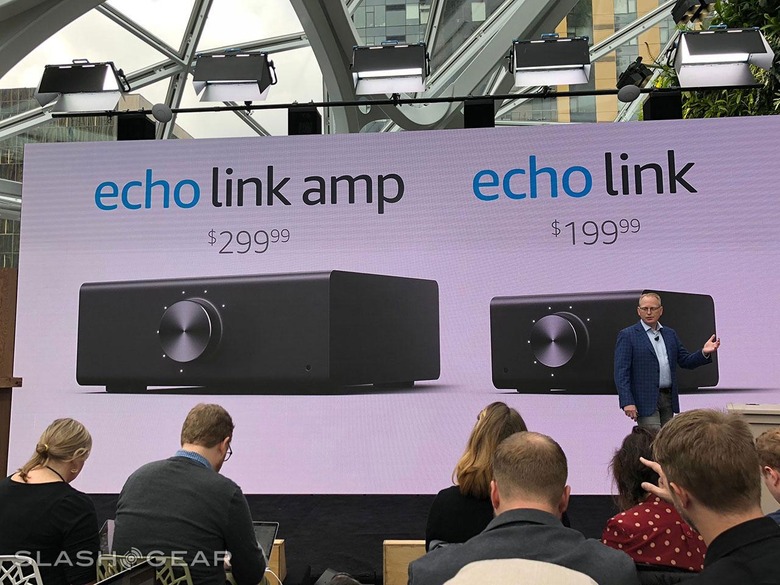 We don't have specific release dates for either the Echo Link or the Echo Link Amp just yet, but Amazon says that the former will be here later this year while its big brother won't start shipping out until early 2019. If the Echo Sub already sounds like something you have to have, you can pre-order it from Amazon beginning later today, though the listing doesn't appear to be live at the time of this writing.