This $1 Echo Dot deal won't last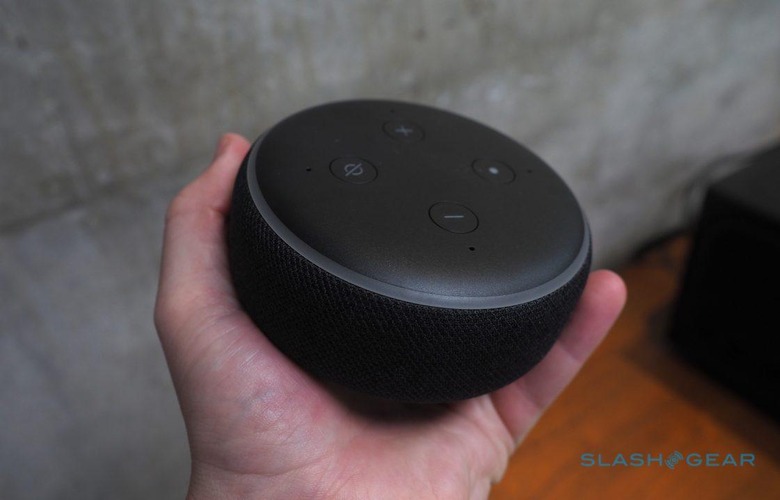 We may receive a commission on purchases made from links.
Black Friday 2018 may not quite be upon us, but the deals certainly are, and this $1 Echo Dot 3rd Gen promotion is unlikely to last until after Thanksgiving. The third-generation Echo Dot usually retails for $50, but for a limited time you can get it for considerably less than that.
In fact, you can save a whole $49 in total. That's impressive indeed, given this is Amazon's latest model complete with a more streamlined design, fabric casing, and improvements in audio quality.
To take advantage, you need to sign up to a new Amazon Music Unlimited account. That's also running a promotion at the moment, offering a three month long trial for $0.99. After that, it's priced at $7.99 per month, though you can of course cancel after the trial period – or indeed during it.
If you want the $1 Echo Dot, there are a couple of steps. First head to the Amazon Music Unlimited sign-up page and click "Get Started". On the Join Now page there's a "Enter promo code" link.
Enter "DOT1" into the box, and then choose Join Now. You should then get an email from Amazon notifying you that you have a credit on your account.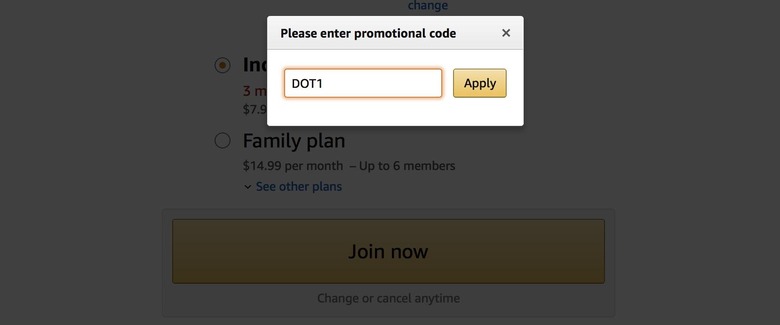 At that point you head to the Echo Dot 3rd Gen and order that. Add one to your cart, and then when you get to the checkout you should see a credit for $48.99 there.
There are a couple of provisos to bear in mind. Most significant is that you'll have to be a new Amazon Music Unlimited subscriber in order for it to work. If you're already a subscriber, unfortunately you're out of luck.
The other big thing to remember is that you need to put the promo code in before you sign up to Amazon Music Unlimited, and before you buy the Echo Dot. If you don't do that, you won't be considered eligible for the deal price. There are some reports of Amazon customer car honoring the promotion if you catch your mistake quickly – and if the deal is still running – but it's not an easy process and you probably want to avoid it if at all possible.
The last thing we'd suggest is putting something on your calendar for three months time, to remind you to cancel Amazon Music Unlimited if you're no longer using it. That way, you won't start paying $7.99 per month for the service. As always with these deals, while it's working at the point of us publishing this post, there's no telling when Amazon will end the promotion.
SlashGear uses affiliate links, and sometimes if you buy something we'll receive a commission on the sale