Amazon Echo Dot lands in the UK, here's how to get one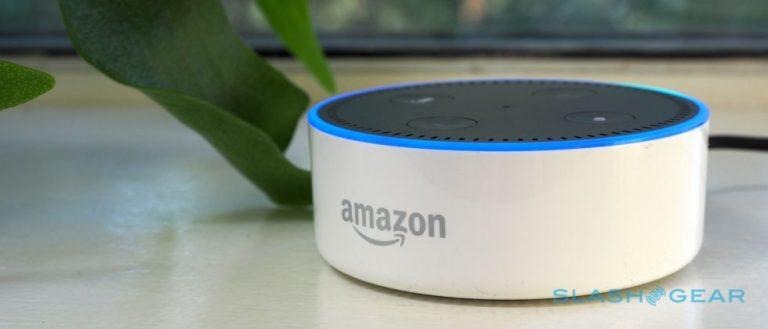 We may receive a commission on purchases made from links.
The Amazon Echo Dot has landed in the UK and Prime members who like to order from Amazon may want to get their hands on one of the Dot devices. To get one, shoppers in the UK will need to hit up the official Amazon UK page for the Echo dot here. The Dot is offered in black or white colors and it will cost you £49.99 with free shipping in the UK. The device is in stock and ready to ship now and is shipped from Amazon EU Sarl.
A bundle that gets you the Echo Dot and a Netatmo thermostat is available for £148.99. If you have somehow missed the Amazon Echo Dot since it launched in the US, you can check out our review of the Dot for all the details. Echo Dot is a hands-free, voice-controlled device powered by Alexa and uses the voice recognition tech from the Amazon Echo. Echo Dot can be connected to external speakers for voice control of a home entertainment system and used on its own to talk to Alexa.
Echo Dot also has some new skills for UK buyers with the ability to shop, use Echo Spatial Perception, and offer expanded sports information. That means you can ask for your team's scores and it will tell you. Echo Dot can be placed in the bedroom and act as a smart alarm clock. The device has seven microphones and beam forming tech to eliminate background sounds and recognize spoken words.
Prime members can do things like say "order paper towels" or "Order Dog Food" and Alexa will find the product you want available on Prime, apply discounts and then you can say "yes" to buy it. The Echo Spatial Perception tech is intended to work for people with multiple dots allowing the one closest to you to respond.
SOURCE: Amazon