Amazon Echo Dot 3rd-gen leaks with fabric design in new images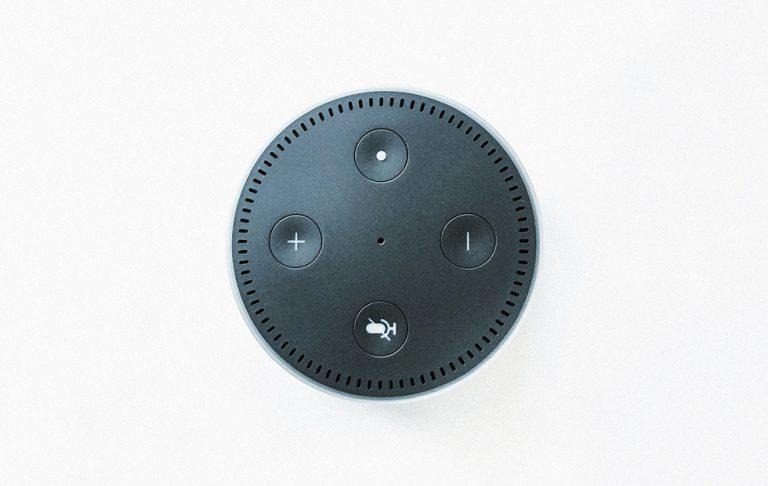 A pair of images leaked by a French website reportedly show Amazon's next-generation Echo Dot, the company's relatively inexpensive smart speaker with Alexa. The company launched the 2nd-gen Echo Dot in 2016, so it wouldn't be surprising for Amazon to unveil an updated model in the near future. Assuming the leak does show the upcoming unofficial speaker, Amazon has made some big design changes.
The current Echo Dot model is puck-shaped with a smooth, plastic body, four buttons on the top, an LED ring light, and small speaker grille along the outer edge. The image below, which was leaked by French websites FrAndroid and Numerama, claims to show the third-generation Echo Dot, which Amazon hasn't yet announced.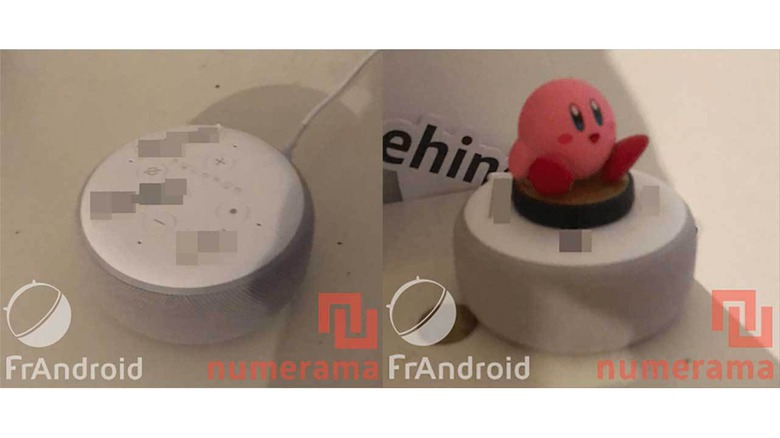 Though the overall form factor — that is, the puck shape — remains, the exterior appears to be rounded and covered with some type of fabric. As well, we see the same four buttons on the top, but with a slightly different design. The button to disable the microphone doesn't feature the microphone image found on the current Echo Dot, but rather a simple circle with a line through it.
There also appears to be four small holes, presumably for the microphones, and no obvious LED ring light or speaker grille. An Amazon logo isn't visible on either device; the company hasn't commented on the leak and has not announced a third-generation Echo Dot at this time.
According to the two websites, Amazon is internally testing the new Echo Dot speaker with some of its employees under the codename "Donut." The updated model is said to have better audio quality, but no additional details were provided.
SOURCE: AFTVnews