Amazon Echo 7-Mic dev kit coming for 3rd-party manufacturers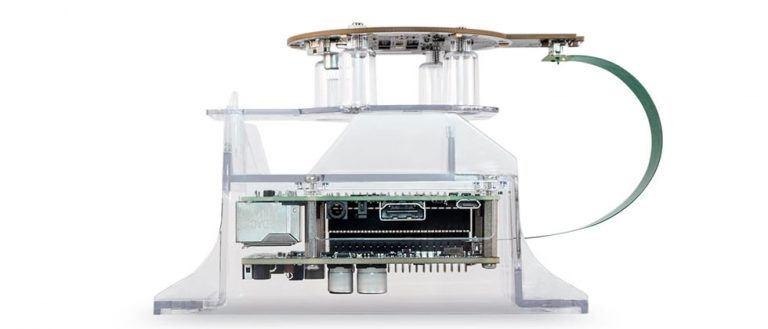 Developers of apps and awesome next-level software will find that Amazon's Echo technology (the microphone bit) is now available for use. This technology was previously a closely-held secret made by Amazon to make the most of their Amazon Echo hardware and Alexa. With this release, developers and OEMs will be able to get their hands on the "Amazon Alexa 7-Mic Far-Field Development Kit".
Using the Amazon Alexa 7-Mic Far-Field Development Kit, OEMs will be able to "build and launch far-field voice initiated products with Alexa." This means more Echo-like products with the same powers as the Echo. Imagine the wild and crazy oddities that'll become a reality once this development kit gets into the right hands – that's what Amazon wants the world to do. In their official release, they suggest that wireless speakers, sound bars, smart home hubs, and home entertainment systems will be right on target.
"Since the introduction of Amazon Echo and Echo Dot," said Priya Abani, Director, Amazon Alexa, "device makers have been asking us to provide the technology and tools to enable a far-field Alexa experience for their products. With this new reference solution, developers can design products with the same unique 7-mic circular array, beamforming technology, and voice processing software that have made Amazon Echo so popular with customers."
Inside this development kit will be a set of hardware components and support software. The image shown at the head of this article is essentially what's found in the box – sans any cords the OEM or developer might need. According to Amazon, the dev kit contains each of the following bit:
• The same 7-microphone array found in Amazon Echo
• Amazon's proprietary software for:
•• Wake Word Recognition
•• Beam Forming
•• Noise Reduction
•• Echo Cancellation
• Reference client software for local device control and communication with the Alexa Voice Service
Developers and OEMs will find that the Amazon Alexa 7-Mic Far-Field Development Kit will be made available soon. This availability will be paired with an "exclusive, invite-only program." OEMs will be able to request an invite to this program through developer.amazon.com and will find out about timing for the program in the near future.