Amazon eBook reader set to knock Sony into a cocked hat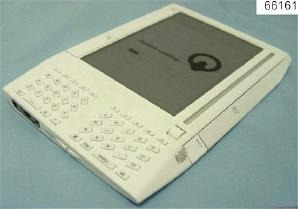 What happened to the Sony Reader?  For a while you couldn't move online without metaphorically tripping over someone squealing about it, or criticising it, or modifying it in some way, and now it seems like an age since hearing e-ink mentioned.  Well, next to take a ride on the hype donkey is Amazon with their "Kindle" eBook, which has been capturing hearts and generally strutting around like it owns the place at the London Book Fair.
Being called "a step up" from Sony's device, Kindle reportedly has an equally sharp screen but benefits from Amazon's existing partnerships with publishers and generally improved functionality.  Still, with pricing expected to be in excess of $400 it would have to be good!  It uses Mobipocket, the cross-platform eBook reader it bought in 2005, and while an exact launch date is dependent on building a suitably impressive library it's believed to be sometime this Spring.
Publishers Weekly [via jkontherun]