Amazon 'Destinations' will take your hotel reservations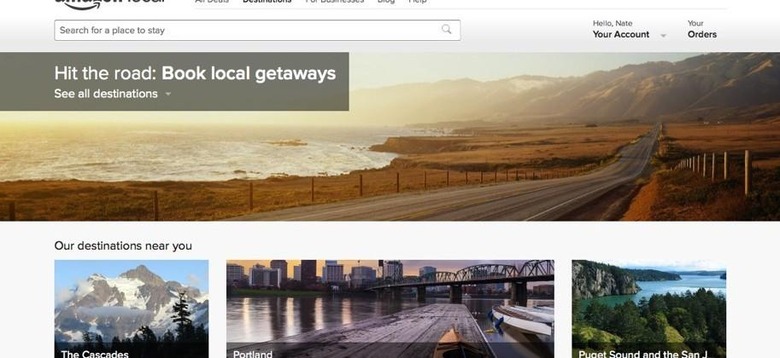 Next time you want to plan a trip, or even a quick weekend getaway, you'll probably find yourself on Expedia or hotels.com. If you need a few sundry items for the trip, you might find yourself on Amazon. Today, Amazon has quietly launched their hotel booking engine, which falls under their 'Local' tab. Currently, the feature is limited to the Pacific Northwest, Southern California, and parts of the Northeast. If Amazon's hotel booking engine sounds familiar, it's likely because it was rumored to be coming way back in November of last year.
At the time the original rumor on this one landed, it was said to be just like Amazon for sellers, except geared toward hotels. They can manage their own pricing, availability, and upload pics as they see fit.
Bookings via Amazon are believed to yield the company a 15% cut.
Amazon's tagline for this feature is 'Hit the road: Book local getaways'. The hotel booking engine at Amazon doesn't do hotel or car reservations, and for good reason. Speaking to Skift, an Amazon spokesperson said their studies found almost half of domestic vacations were for 1-3 nights, and within driving distance of home.
In use, it's as simple and straightforward as any hotel booking engine out there. Select your area, which hotel you like, and you'll get a look at what's available. A few clicks, and you're done.
We don't know if Amazon Destinations feeds into aggregate engines like Kayak, but the site is live if you want to give it a go.
Source: Amazon
Via: The Next Web