Amazon Continues The Shopping Season With Echo, Fire Deals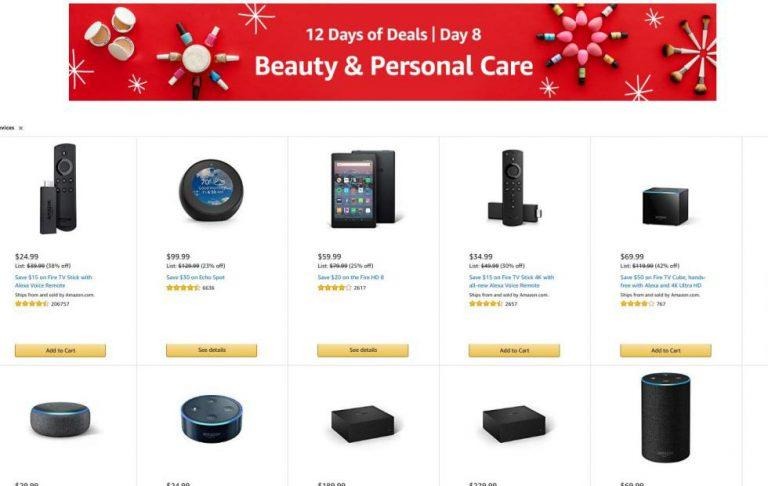 We may receive a commission on purchases made from links.
Cyber Monday is long over but the great thing about its timing is that the next holiday isn't that far behind. Which practically means there's really no stopping retailers or you from extending the shopping spree. Well, at least until you run out of funds. Switching holiday themes, Amazon is putting up not a few but almost all of its hardware on sale. Naturally, not all of them will last that long.
It's the 12 Days of Deals, of course, and we're already on Day 9. If you've missed the past days, you can, fortunately, still go back. Tech-savvy shoppers, however, are probably waiting for the part when Amazon takes its ax and chops down the prices on some of its own devices. And boy did it chop.
A bit of a close shave will be some Amazon Echo devices, which might return to regular price this weekend. Those include the 2nd gen Echo Plus that comes bundled with a Philips Hue Bulb for only $119.99, the latest Echo Show at $179.99, and the Echo Spot "alarm clock" at only $99.99.
If you need to go even lower, the latest Echo Dot goes for only $29.99 while last year's still serviceable model is $24.99. But if you throw in a Ring Video Doorbell 2, the bundle will set you back $169.99 only.
Amazon Fires are also on fire, leading to sweet discounts. The latest Fire TV Stick is 38% cheaper at $24.99. The new Fire TV Cube goes down even lower, comparatively, by 42% at $69.99. And don't forget the wee ones with the Fire 7 Kids Edition being only $69.99 as well.