Amazon Coins virtual currency launches: Glue for Amazon's hardware ambitions?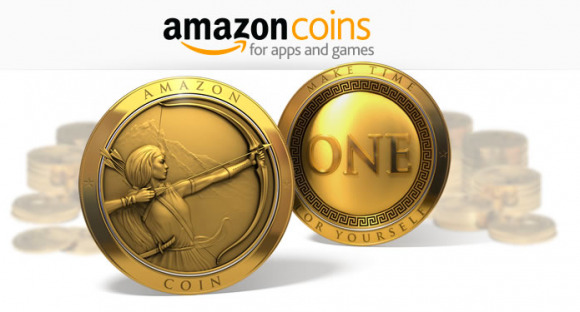 We may receive a commission on purchases made from links.
Amazon has launched its own virtual currency, Coins, for app, game, and in-app purchases on Kindle Fire tablets as well as in the Amazon Appstore. The Amazon Coins launch – which will see all Kindle Fire users in the US credited with $5-worth to get them started – is part of the retailer's attempt to lock users into the forked-Android ecosystem, with the promise of cheaper apps and content if customers use the cash-alternative.
One US dollar is equivalent to 100 Coins, though Amazon will be offering discounts for bulk purchases. That could make converting real currency into virtual more cost-effective, if you're a frequent shopper; Amazon says that buying large quantities of Coins will see up to a 10-percent discount.
So, 500 Coins will cost $4.80 at present, or a 4-percent discount. If you buy 10,000 Coins, however, it'll come in at $90, or a 10-percent saving.
The Coins have no expiration date, and can be used on the 2nd-gen Kindle Fire, Kindle Fire HD 7", Kindle Fire HD 8.9", and on the Amazon Appstore on Amazon.com. Those with a 1st-gen Kindle Fire aren't left out, though they'll have to buy whatever they wanted to download on Amazon.com, not on their tablet, and then download it from the Cloud tab on the slate.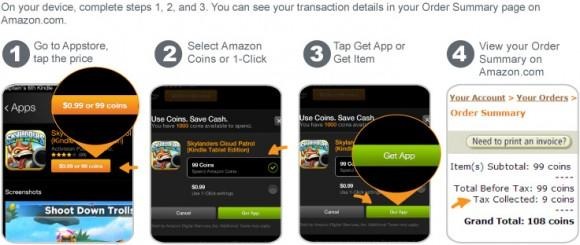 Right now, Coins and regular currency can't be mixed, so you can't empty your Amazon account of virtual currency and then top-up the rest with normal dollars. Instead, you'll have to buy a new chunk of Coins; the smallest number you can buy is 500. If you don't have sufficient in your account, the option to pay with Coins will be greyed out.
The launch of a virtual currency perhaps lends extra weight to speculation that Amazon's hardware ambitions don't end with the Kindle Fire range. Earlier this month, rumors circulated that the company's hardware team was working on at least two new smartphones – one said to have a glasses-free 3D display – as well as a Sonos-rivaling streaming media box. Previous leaks have indicated a set-top box is also in the pipeline.
Those would all integrate well with a common virtual currency, and Coins may be Amazon's glue to stick the ecosystem together. Users may perhaps be more likely to buy a tablet, phone, and STB all from the same vendor, if they can use the same cash-equivalent across all three (and get a discount in the process).