Amazon Beats Google To Paid Apps In China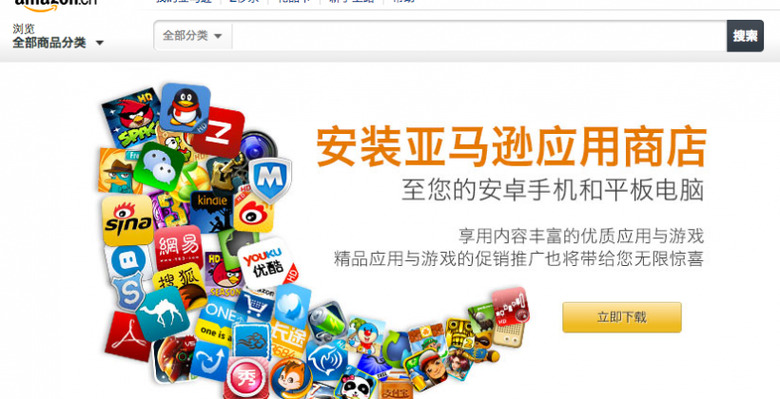 Amazon's Appstore for Android has launched in China, offering both free and paid applications while Google China is still only distributing free titles. The new download store opened its virtual doors this weekend, Amazon confirmed, relying on having a trusted brand name to lure in consumers in a market where malware is rife.
Google's Play store relies upon a retroactive checking system where malware is weeded out rather than blocked from ever being distributed. In that way, it has proved relatively straightforward for damaging titles to be released and downloaded, especially given the absence of official paid apps support from Google itself means many Android users look to cracked versions in order to use them.
In contrast, Amazon checks each title for safety before it offers it for download, meaning malware can't get through. The downside is fewer apps compared to the official store, however, though Amazon says it is working with local developers to boost those numbers; membership in the developer program is currently free.
Whether the retailer can indeed persuade Chinese users to pay for titles that are broadly available free – if illegally hacked – elsewhere remains to be seen. Meanwhile, Google has declined to comment on when it might launch paid app support in China.
[via Reuters]