Amazon app adds 'Package X-Ray' feature to see what's inside boxes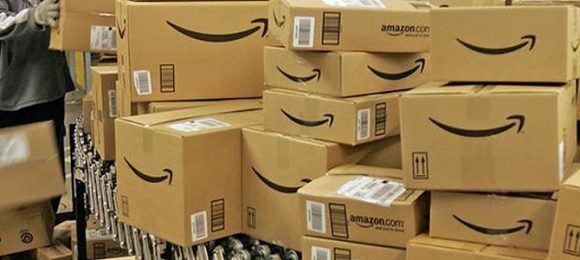 With the holidays now upon us, the shopping season is about to get into full swing. Like most people do nowadays, the majority of your shopping is done online, probably from a certain retailer by the name of Amazon, and that means plenty of packages arriving within a short time period. To help with this, Amazon has updated its iOS app with a new "Package X-Ray" feature that allows users to see what's inside a certain box with the iPhone's camera.
It works like this: An Amazon package has arrived, and you need to know what's inside. Just tap the camera button in the Amazon app on iPhone, and select the Package X-Ray feature. Then use it to scan the barcode on the package, and it will display exactly which items are inside, all without opening it.
While this may not seem that useful, considering you're the one that placed the order and thus should know what items are arriving, during the holidays it's a different matter. Even when ordering multiple items at once, they don't always ship together at the same time, in turn creating situations where it becomes important to keep a specific package hidden from prying eyes, or to know what's inside in a hurry.
Package X-Ray can also be useful when it comes to wrapping time. Need to identify the packages that contain all the gifts for a significant other? Now you can find them without needing to cut into every single box that has arrived.
Fortunately, Amazon has been smart about implementing this feature. Because you need to be signed in to the Amazon app, Package X-Ray will recognize if a box is from an order that you didn't place. That means family members can't use the app to peak inside a package that's not for them, and thieves can't scan boxes left on doorsteps to search for valuable items to walk off with.
SOURCE Amazon