Amazon and Epix seal Prime Instant Video streaming agreement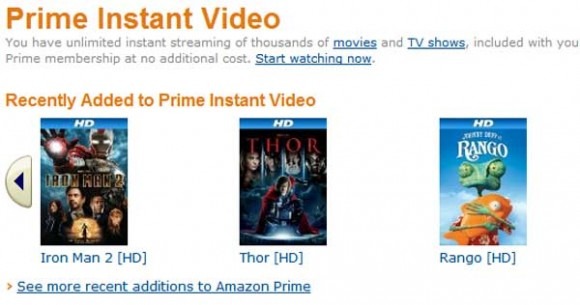 We may receive a commission on purchases made from links.
One of the features that lures people to purchase an Amazon Prime membership is the unlimited streaming via Prime Instant Video. The streaming service is available on the Kindle Fire, PS3, Xbox 360, iPad, and hundreds of other devices such as smart TVs. Amazon has announced a new agreement that brings even more video to the streaming service.
With the new agreement in place with Epix, Prime Instant Video now has over 25,000 movies and TV episodes. The new agreement between Amazon and Epix is a multi-year deal for the US that adds thousands of new releases, classic library titles, and original programs to the instant video offerings. Programming in the deal comes from Epix studio partners including Paramount Pictures, Metro-Goldwyn-Mayer Pictures, and Lionsgate.
According to Amazon, the agreement more than doubles the number of titles available in with Prime Instant Video since the launch of the Kindle Fire last September. The service also offers movies that can be purchased or rented in addition to the free streaming films and TV shows. The agreement will bring some of the best movies of the year two Amazon.
The movies include The Avengers, Iron Man 2, The Hunger Games, Thor, and many more. Back catalog titles included in the deal include Paranormal Activity 2, True Grit, The Lincoln Lawyer and lots more. I've actually got a lot more use out of my Prime membership than I ever expected to between free quick shipping and streaming video the yearly fee is actually not a bad deal.