Amazon's all-new Kindle adds screen lighting for under $90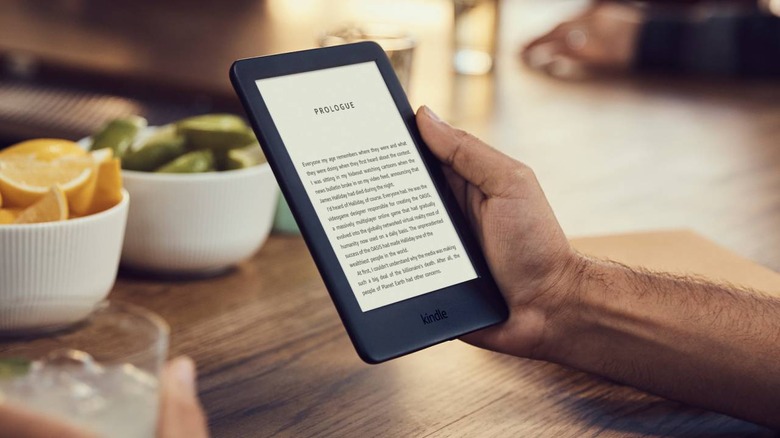 We may receive a commission on purchases made from links.
Amazon has updated its most affordable ereader, with the all-new Kindle now getting a screen light and a more readable e-paper display. It's the first time that Amazon has offered screen illumination on a Kindle under $100, though the ability to read when the lights are out isn't the only improvement.
The ereader has been redesigned, too, making it more sleek and easier to use. The 6-inch display is 167 ppi, and Amazon says uses a new E Ink panel for better contrast. As before it's a touchscreen, but Amazon is now using capacitive touch to help avoid accidental swipes as you read.
Rather than being backlit, the illumination comes from the edges of the display. That tends to be easier on the eyes in low-light conditions. The brightness can be adjusted manually, and the e-paper screen has an anti-glare finish. Despite that, Amazon is still claiming battery life measured in weeks, and there's the promise of sufficient storage for "thousands" of books.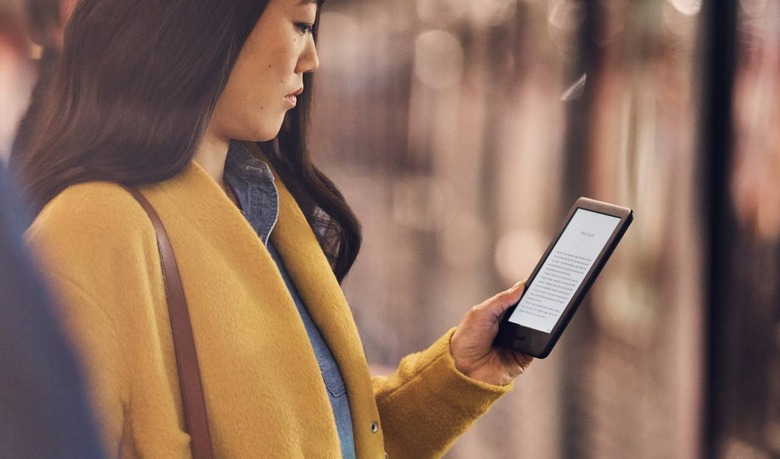 As you'd expect, you get the same software features as before. That means the ability to download an ebook from Amazon's store via WiFi, along with support for audiobooks when using Bluetooth headphones. However Amazon is throwing in three months access to Kindle Unlimited, in the hope that you'll get hooked to the library of millions of bundled books, magazines, and other content, and start paying $9.99 per month after the trial ends.
There's Whispersync and Whispersync for Voice, for synchronizing page progress – along with bookmarks and annotations – across Kindle ebooks and Audible audiobooks, plus Goodreads integration. Amazon Prime subscribers get access to Prime Reading, with its selection of free titles, plus a free pre-release book every month.
Down the line, meanwhile, there's an update earmarked for the all-new Kindle that includes a number of new features. For instance, you can have the ereader automatically mark a book as read across all your devices, as long as they're linked to the same account. Then, you can filter the library to see which titles you've finished and which you haven't.
A new home experience, meanwhile, will include deeper recommendations. That will pull from reading history, and offer titles from both the regular Kindle store and, if you have access, the Kindle Unlimited catalog. Amazon says the update for those new features should land in the next few months.
Compared to the Kindle Paperwhite, while you're getting the screen illumination now, the more expensive ereader does have waterproofing and a higher-resolution display. Still, for $89.99, the all-new Kindle should be popular in the entry-level market. It'll start shipping on April 10, Amazon says, in black or white, and there'll be covers – priced at $29.99 and made of woven fabric in colors including charcoal black, sandstone white, cobalt blue, and punch red – to go with the ereader too.