Amazon Adds UFC Pay-Per-View Event Sales: Get UFC 222 Now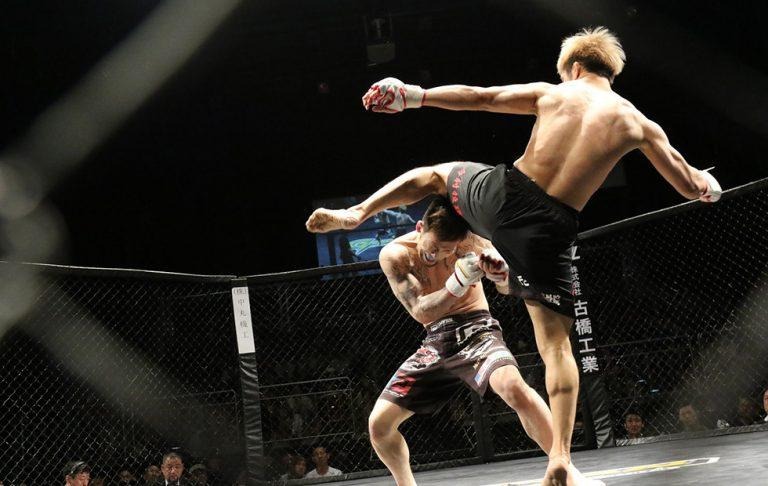 We may receive a commission on purchases made from links.
Amazon just made it easier for UFC fans to ditch cable: it is now offering pay-per-view event sales to everyone, including non-Prime customers. These sales are available directly through the Amazon Video site, where the UFC 222 event scheduled for this weekend is already listed for sale. Purchased PPV products can be viewed using any streaming device supported by Amazon including its own Fire TV devices.
Pay-per-view events, of course, are live events broadcast to customers who pay a special extra fee to watch. Traditionally customers had to go through cable or satellite companies to purchase these events, at which point the fee was added to their monthly bill. Amazon changes that, at least for UFC customers, by offering the premium content directly through its video platform.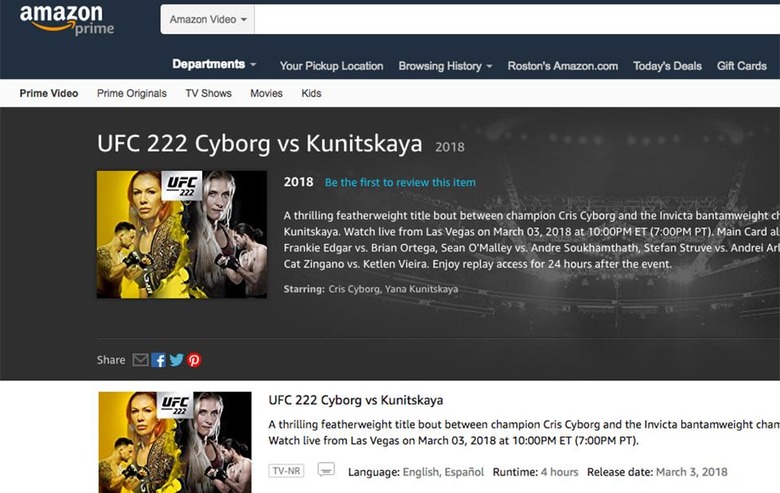 The UFC PPV Amazon Video page lists a 44-minute preview for the UFC 222 event taking place on March 3. Customers who like what they see — or UFC fans who already plan to watch — can purchase the PPV event ahead of time through that same page for $64.99.
For that price, the customer gets a high-definition stream of the event, which starts at 7PM PT / 10PM ET. Both English and Spanish options are provided, as well as post-broadcast access to the stream for up to 24 hours after the event finishes. Fire TV, Fire TV Stick, Apple TV, Roku, PS4, Xbox One, Android, iOS, and select smart TVs and Blu-ray players support the Amazon Video app.
Though Amazon doesn't require buyers to have a Prime subscription, they will need to create an Amazon account to purchase the PPV content. The company hasn't discussed details about its new UFC deal; this is the first time Amazon has offered live sporting pay-per-view events to customers.