Amazing foldable display phone demo leaked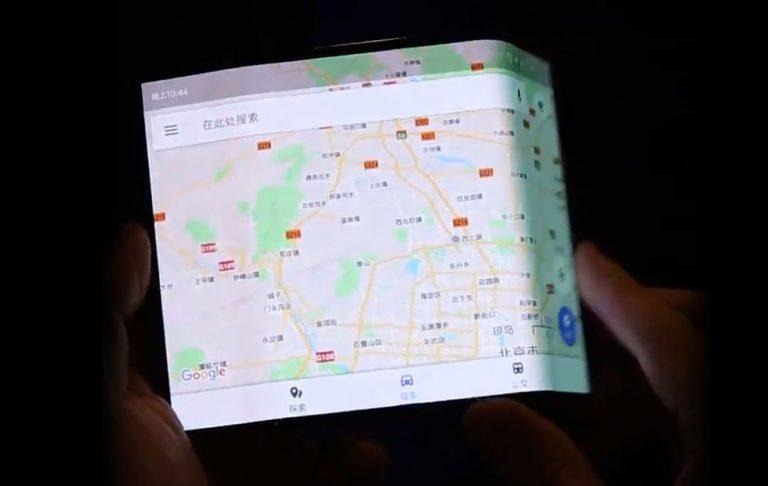 The following video / images show a foldable smartphone that may well be the reason why the smartphone industry rises from the dead in 2019. While we cannot speak to the authenticity of the video itself, the contents show what'll be possible in the very near future. This might be a final product, it might just be a proof of concept – either way, it really, truly looks like the real deal, and it really looks like something spectacular in the making.
The video you're seeing comes from an anonymous source, delivered and published first by Evan Blass. Have a peek at this video and see what's up. Images above and below (save the brightly colored render near the bottom of this article) were taken from the video below, levels adjusted to make some elements more apparent.
Can't speak to the authenticity of this video or device, but it's allegedly made by Xiaomi, I'm told. Hot new phone, or gadget porn deepfake? pic.twitter.com/qwFogWiE2F

— Evan Blass (@evleaks) January 3, 2019
The video above shows a device unfolded, partially folded, and completely folded. This device has a double-fold mechanic in which both side panels fold back and around the center panel, creating a sort of loop of display. This loop could potentially have functionality for more than one person at once – or it could just shut the display off on the side facing away from the user.
In this demonstration, it would appear that the display stays ON when facing away from the user. It would also appear that the display has very little bezel around its display, much like the concept image below made by ETNews. The rendering below shows a Huawei device, while the device shown above is apparently made by Xiaomi. It may also be that the device above is just a concept, as well – but we shall see!
This could relatively easily be mistaken for the Huawei "finished product" shown in November of 2018. The Huawei device had one single fold, back upon itself – square while unfolded, standard 18:9 format whilst folded, with very round corners. This Huawei device was first shown by ETNews in South Korea.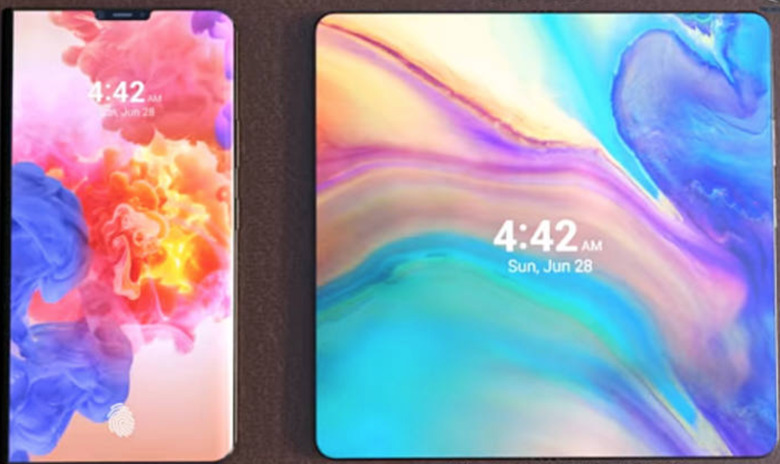 One way or the other, we'll see foldable smartphones from all the major players at some point in the future. Android devices will come first, using Samsung Display's technology – Samsung, Huawei, Xiaomi, and others will come out the gate first, in 2019.