Alzheimer's app aims to ease detection for seniors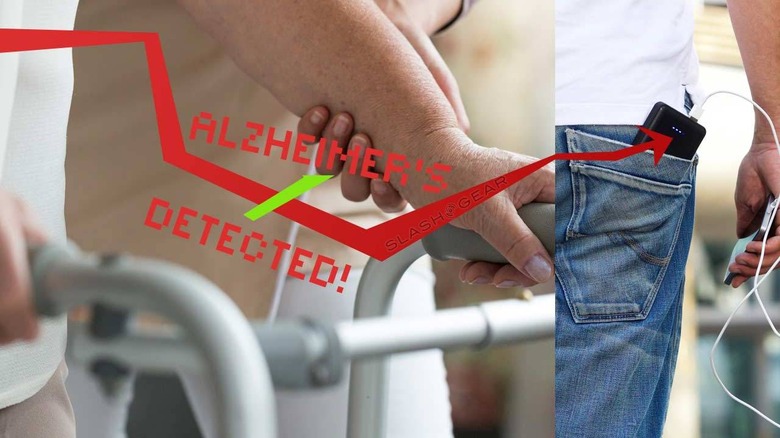 There's a new app out in the world that'll allow the smartphone in your hand to detect early signs of Alzheimers Disease with relative ease. The creator of this app is Killarney Secondary School graduate Kai Leong, who made clear this isn't solution meant to compete with full-grown medical setting gait lab detection, only make for an easy, inexpensive, early detection system.
The Personal Connection
The creator of this app had a rather personal impetus for the creation of this project. About a half-decade ago, the Vancouver teen's grandmother was misdiagnosed with depression. This misdiagnosis lead to some less-than-positive issues before finding that Alzheimers was the key to her major physical and mental issues. This is by no means an isolated incident.
"As somebody who has had a loved one with Alzheimer's disease, I know all too well the struggles that come along with people being misdiagnosed and being diagnosed later on," said Leong, speaking with Canada's CBC this week.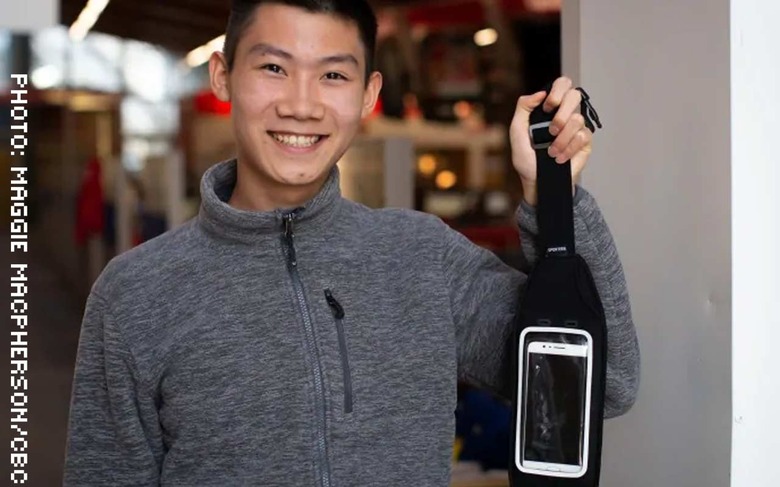 Leong spoke of this issue of misdiagnosis with current diagnostic tools available to the public. "I realized that this was a really scary reality," said Leong, "for seniors across the world and seniors in Canada."
To take on the issue head-on, Leong did research and development on hardware and software alike. He landed on a solution that made use of the sophisticated computers many people carry in their pocket every day: the smartphone.
The Solution / The App
The app's functionality centers on measuring a person's gait. Once the app is activated and the person places their phone in their back pocket, their movement is measured. The app utilizes sensors built in to the phone to record the movements of the user, then analyses the results.
Walking patterns, Leong told CBC, are "validated markers of neurodegenerative diseases" such as Alzheimers. "They're often overlooked because of how expensive and how inaccessible current walking analysis or gait analysis is."
The modern smartphone can be purchased or borrowed by most people relatively inexpensively. With the sensors built in to most modern smartphones, this app made for a good preliminary detection system that'll lead users toward Alzheimer's diagnosis.
The app is not yet ready for full-fledged public release. When the app reaches the point at which the public is able to download and utilize, we'll let you know right here on SlashGear!
Where is Leong now?
Leong was selected to represent Canada in the China Adolescent Science and Technology Innovation Contest in Macau, China in 2019. This event will take place July 20-26, 2019. Leong was selected by Youth Science Canada to participate in this event – and we wish good tidings to both him and his Canadian contemporary Peter Zhu!
Kai Leong from BC and Peter Zhu from NB are currently representing Canada at the China Adolescent Science and Technology and Innovation Competition in Macau!🎆They both have already won a Gao Shiqi Science Award! We're there to cheer them on! #ChooseScience #CASTIC2019 #YSC_SJC pic.twitter.com/i20u4XbQie

— Youth Science Canada (@ysc_sjc) July 24, 2019
You can also find Kai Leong and partner Megan Syho appearing in a 2017 CWSF (Canada-Wide Science Fair) entry at CWSF showing a similar project: "An Ankle-Dorsiflexion Exercise Program to Improve Seniors' Balance and Gait."