Always Innovating Touch Book pre-orders now shipping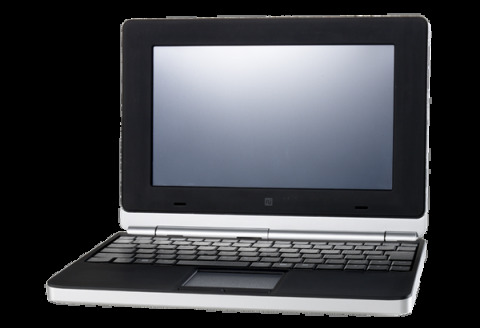 Having gone into production back in June, Always Innovating's Touch Book netbook/tablet hybrid is now beginning to ship out to pre-order customers.  The 8.9-inch touchscreen notebook squeezes its processor, storage and connectivity into the detachable screen section, while the base – complete with keyboard and trackpad – has a second battery for extended runtime and easy text entry.
Hardware specifications include a TI OMAP3530 processor and 512MB of memory, together with WiFi b/g/n, Bluetooth and 8GB of SD-based storage.  The display runs at 1024 x 600, and there are stereo speakers, an accelerometer and seven USB ports – three external and four internal for modifications – together with a custom OS.
In fact, the OS is unlikely to be out of beta status on the first Touch Books to be shipped out, with Always Innovating warning that buyers "should no expect a flawless experience".  Still, this remains one of the more interesting netbook-style devices – and perhaps the spiritual successor to the still-popular HP tc1100 – and at $299 for the tablet-alone or $399 for it and the keyboard it's a tempting proposition.
[Thanks Paula!]