Alpine Vision GT concept races onto the virtual track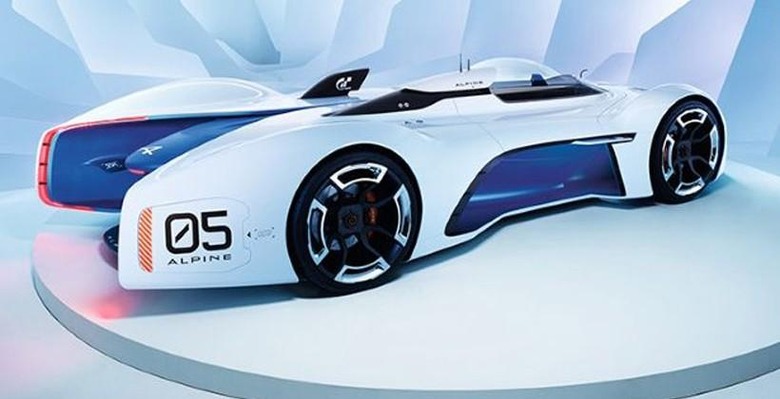 Renault has rolled out a slick looking concept car called the Alpine Vision Gran Turismo concept and it looks really cool. The car has lots of curves and reminds of something that Speed Racer or one of his pals would drive. The car is set to make its debut in the racing game Gran Turismo, but Renault has also produced a full size scale model of the car to show off at auto shows as well.
The car has an off center driving position and is a single seater. The rear end of the car has lots of open space and what appear to be airbrakes that stick out the sides. It rather looks like some sort of Star Wars pod racer from the back.
Those folds out airbrakes also have the vehicle's brake lights in them. The car will be offered in three-color schemes in the game including the white, blue, and orange seen here. Other color options include orange and blue, and matte black.
Under the virtual hood lies and equally virtual 4.5L V8, engine producing 450hp and 428 lb-ft of torque that sits in the middle of the car. The vehicle is a rear-wheel drive unit with a seven-speed sequential gearbox. The virtual top speed is 199mph. The full size model of the Alpine Vision Gran Turismo has no engine so it can't be driven for real sadly.
SOURCE: TopGear