Alpine debuts 7-inch in-dash receiver with wireless CarPlay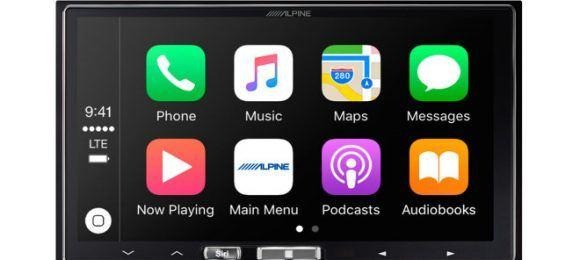 Alpine, the aftermarket car accessories maker, has taken to CES 2017 to announce its first in-dash receiver/infotainment system with wireless support for Apple's CarPlay. Dubbed the iLX-107, the unit features a 7-inch touchscreen, but more importantly it will allow iPhone users to connect their device over WiFi instead of a Lightning cable.
While CarPlay implementation in vehicles and aftermarket systems has continued to grow over the last few years, wireless support has almost nonexistent, only recently turning up in the new 2017 BMW 5 Series.
Alpine's iLX-107 will pair with an iPhone over 5GHz WiFi. After it's been setup for the first time, the system will automatically recognize the most frequently used iPhone when users get in the car. From there they'll be able to use the native iOS UI to make and receive calls, view messages, control music, and get directions on the receiver's display.
The iLX-107's other features include built-in AM/FM radio and LED backlighting for the display. It will be priced starting at $900, and Alpine says it will be available starting in February.
SOURCE Alpine