Alpha Protocol removed from Steam: Sega's got the reason why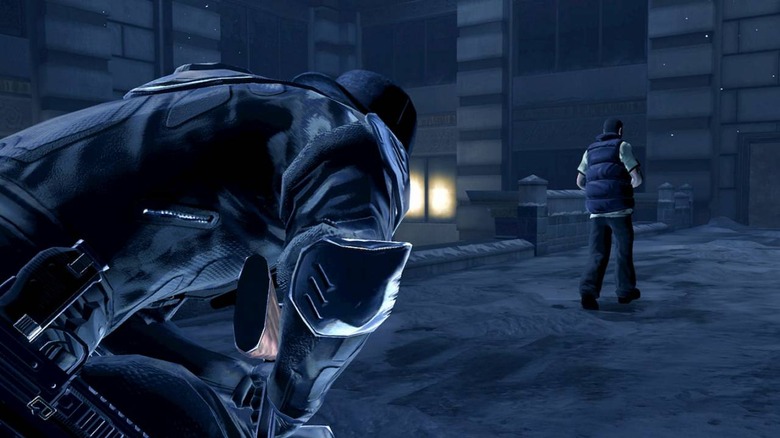 Back in 2010, Obsidian Entertainment released a role-playing game by the name of Alpha Protocol. Though there was a good amount of hype heading into Alpha Protocol's release, the post-launch reaction to it was divided. Some loved it, some hated it, some never played it. That was the only Alpha Protocol game publisher Sega commissioned from Obsidian, and though the world has since moved on from Alpha Protocol, it has remained available through various digital storefronts, waiting for people who may want to dive into Obsidian's back catalog.
For the past nine years, Alpha Protocol has coasted on services like Steam, probably pulling in some sales here and there but never really making any waves. Today, that all changed. Twitter sleuth Nibellion discovered that Alpha Protocol has been removed from Steam at the request of Sega, taking to Twitter to draw attention to this strange occurrence.
Obsidian's Alpha Protocol has been pulled from Steam "at the request of the publisher"https://t.co/n4VEAMhyR3

Sequel or remaster coming? Licenses that expired? Hopefully we will learn more soon enough pic.twitter.com/wBlfxtWkTF

— Nibel (@Nibellion) June 19, 2019
Sure enough, if you head over to Alpha Protocol's Steam listing, you're greeted by this message in place of the usual green "Add to Cart" button: "Notice: At the request of the publisher, Alpha Protocol is no longer available for sale on Steam." Valve offers no explanation beyond that, leaving us in the dark as to why Sega decided to pull the game.
Nibellion's suggestion that this could mean a remaster is on the way definitely has some precedent, as other publishers have pulled games before announcing remasters of those same titles (Square Enix did exactly that with its remaster of The Last Remnant). Sadly, it doesn't look like Alpha Protocol was pulled in anticipation of some new announcement, as Sega told Wccftech that the game was pulled because its publishing rights have expired.
That doesn't explicitly rule out a remaster from Obsidian, but it wasn't a driving factor behind Sega removing the game from Steam. Since it's only down to the expiry of publishing rights, we could very well see Obsidian bring it back to digital distribution platforms, but for now, it won't be available to buy digitally on PC. We'll see what happens from here, but for now head down to the comments section and let us know if you'd pick up an Alpha Protocol remaster someday.