Almost Real Halo Energy Sword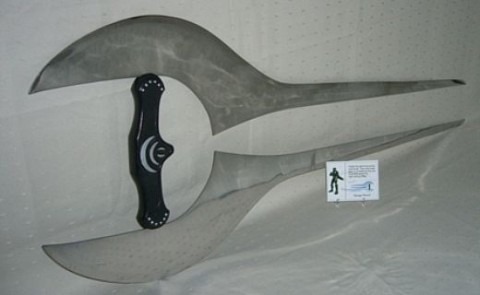 I happen to have my own energy sword from halo in the form of a blue squishy keychain. I do so love it as I'm sure (read: hope) many of your do too. I also happen to collect real swords so this "real" energy sword is pretty nifty to me and I want it.
It's up for auction on eBay and it's a life-sized replica of the Halo weapon. It's 36"x14" and has a mirror finish stainless steel blade.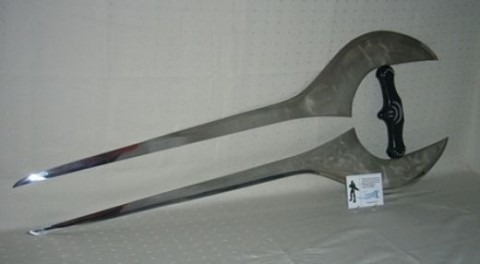 If you happen to be the lucky winner of the auction you'll get a collector's card, a walnut wall plaque and a Certificate of Originality from, Lionheartsrealm, the creator of this masterpiece. Also if you happen to win this auction, I envy you completely.
[via technabob]