Almond 2015 mini-Review: smart router, smart home automation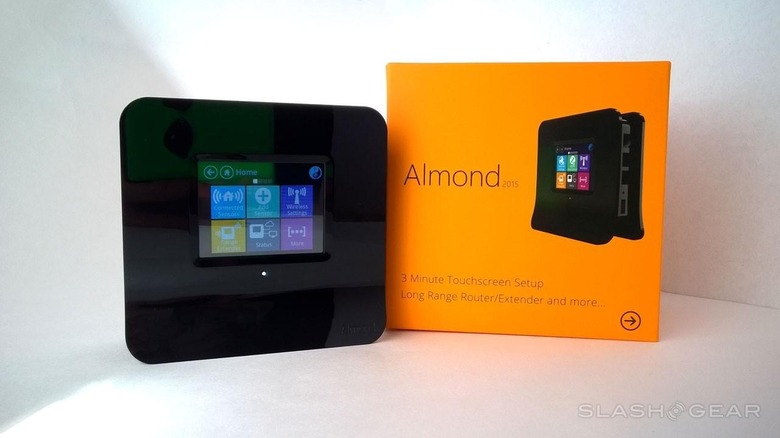 While the Almond 2015 and Almond+ have been bringing some smart functionality to the router game for some time now, today they get a big bump with home automation. The Almond 2015 has been out on the market for a couple of weeks and the Almond+ has been out for months now, but both will be getting this update from their makers at Securifi, giving them connectivity to both ZigBee and Z-Wave devices. This device doesn't work with IFTTT (at the moment), but it doesn't need to – all automation here is local.
This week, the Almond+ and Almond 2015 become more than touchscreen-embedded smart routers. They're now smart home hubs. They're both getting a new home automation UI – in their touchscreen and for mobile apps connected to both devices – allowing home automation rules with connected devices.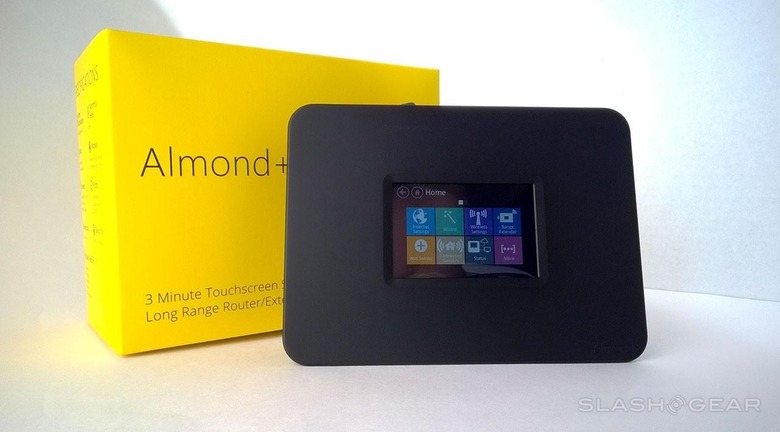 We've been provided several accessories in our review package for these routers. Adding to the device we already have at home, we've been able to create a fun little workshop of oddities.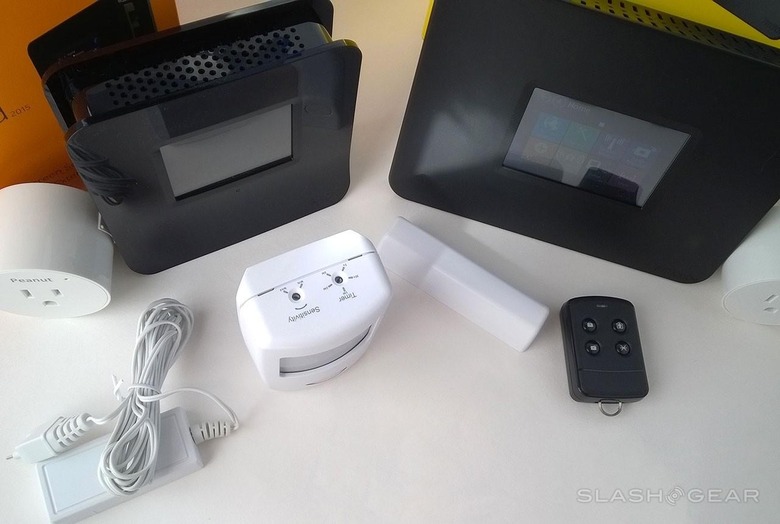 One use instance included using this motion detector near our front door. When the front door is opened, we turn the lights on in the living room.
Another use for the motion detector – setting it up high in the hallway. Walking by at night to get a midnight snack, we can wave our hand in front of the sensor to turn the hallway light on dim for 5 minutes – just enough time to get to the kitchen.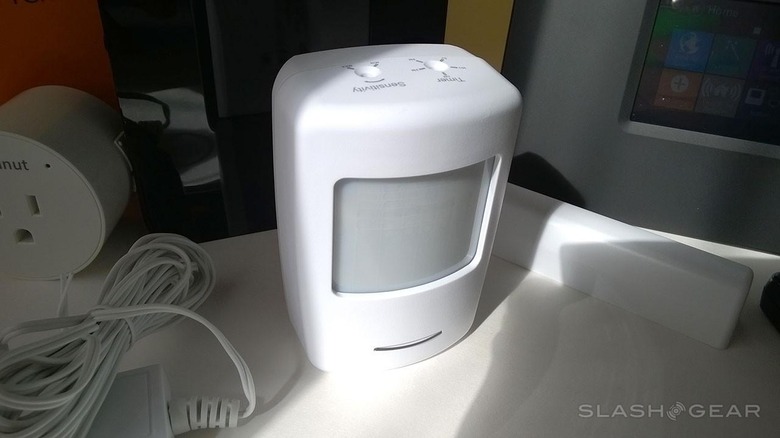 Below you'll see a rules page from the Almond UI. Every test we ran seemed to work like a snap.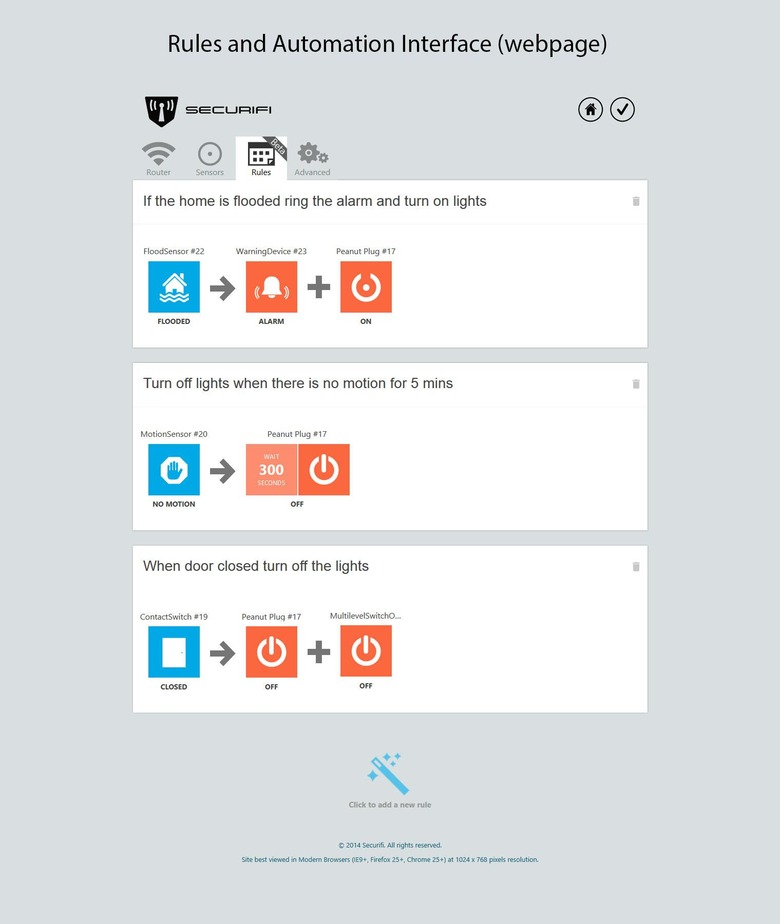 Lighting is enabled right out of the box with Almond's newest device, the Peanut. This is a connected outlet – connected to the router and your mobile app, if you do so please.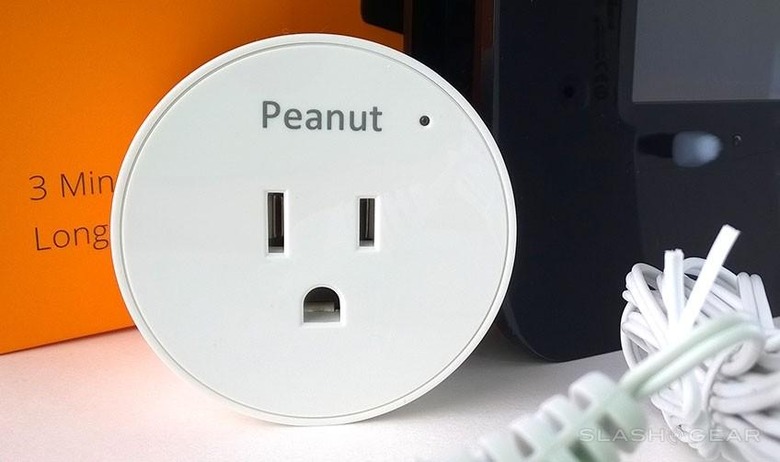 Setting up either of these routers takes about 5 minutes, max. Updating to the newest software for smart home automation takes a bit longer – but for the download, not the difficulty in loading.
To mark the occasion, the Almond+ is $199 on Amazon (instead of $249) and comes with a Peanut smart plug. The Almond 2015 is now $99 instead of $149, and also includes a free Peanut smart plug.
What's the difference? While the Almond+ has long-range simultaneous dual-band 802.11ac connectivity, the Almond 2015 has more ports. Neither device requires any monthly fee or contract signing of any kind.
Look good? Let us know if you have any questions and the testing shall continue!