Alltel and Samsung go Freeform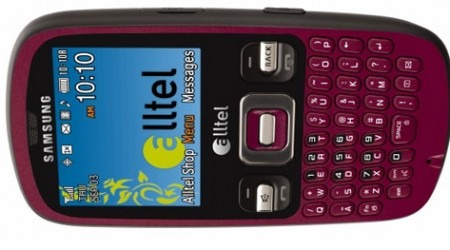 Samsung and Alltel have announced the addition of a new and exclusive handset for Alltel called the Freeform SCH-r351. The device is a feature phone that is centered on messaging services and music playback.
The device has a 2.2-inch QCIF color display that promises good picture quality. The Freeform comes in teal and red wine colors and sports a bar form factor with a four-row QWERTY keyboard. The device also has customizable navigation keys.
Other features include an integrated music player with stereo Bluetooth, threaded text messaging, and up to 16GB of storage. GPS is included along with Alltel Navigation and a speakerphone with voice recognition is built-in as well.