All the new Overwatch anniversary event skins have leaked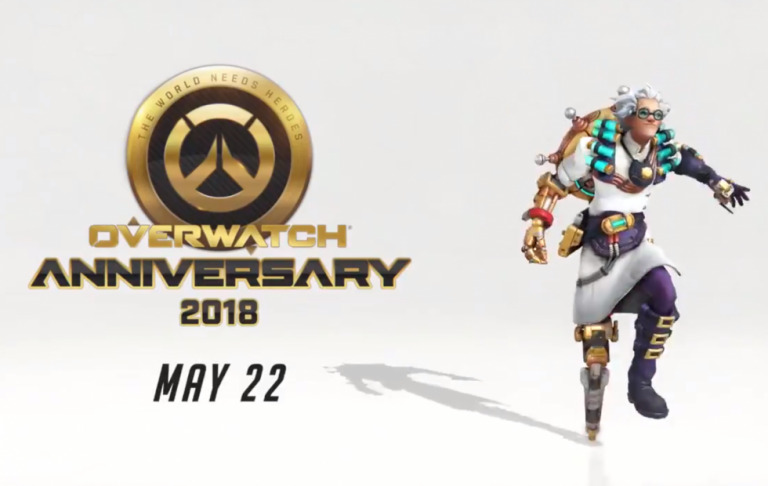 Blizzard's hit game Overwatch is celebrating its second birthday at the end of this month, and that means a new anniversary event begins next week. The event runs from May 22nd through June 11th on PC, PS4, and Xbox One, and like the game's other event held throughout the year will feature special loot boxes with time limited cosmetics like skins, emotes, and sprays. The character skins, of course, are what most players get excited about, and you can see all of them here.
While Blizzard usually does a good job of keeping the contents of event loot boxes a secret until they debut in-game, it seems they were betrayed by a bug tied to servers in Taiwan. A few lucky players have been able to view all the new anniversary event cosmetics, sharing images of the skins online for fans to peek at. If you don't want to have them spoiled, this is your last chance to look away.
This year's anniversary event will include 11 new skins, with 8 being legendary and the remaining 3 being epic. The epic skins are going to Tracer, Solider: 76, and Lucio, and feature the usual small tweaks to their default looks. The more impressive legendaries are going to Torbjorn, who gets the cyborg treatment; Bastion, with a look inspired by Soundwave from the Transformers; Symmetra, with a magician's costume; and a dapper tux for Doomfist. Check out the rest in the images below.
New loot box items aren't the only focus of this event, however, as a new map for the game's Deathmatch mode is being introduced. Dubbed Petra, the arena is based on a location in modern-day Jordan and has a mix of underground passageways and wide, open areas. A new trailer was (officially) released this weekend, offering a brief overview of the map.