All of Galaxy S10's unique app features: Instagram, Adobe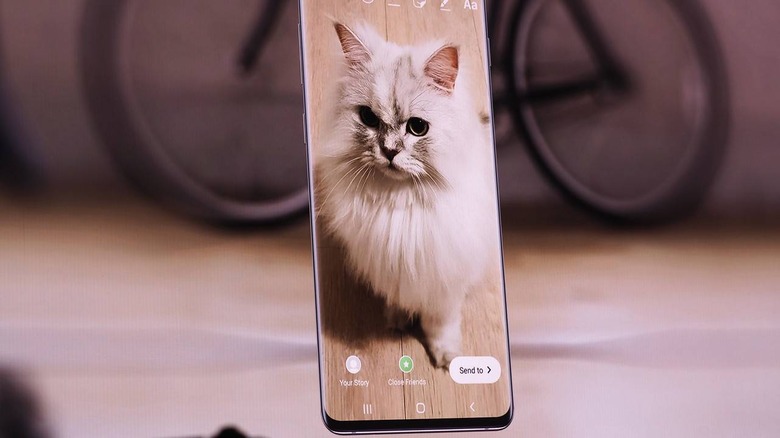 The Samsung Galaxy S10 is now official, and of course, the phone's triple rear-camera is getting a lot of attention. In fact, that camera was one of the first things Samsung dove into during today's presentation in San Francisco. The camera segment of the show wasn't entirely focused on specifications, though, as Samsung had some app partnerships to announce as well.
The first of these partnerships is with Adobe, which Samsung says is making a special version of Adobe Premiere Rush CC that's been optimized for the Galaxy S10. With Premiere Rush CC, you can edit videos directly on your phone, which cuts a step or two out of the editing process. Samsung even brought Brazilian YouTubers Coisa de Nerd on stage to demo Premiere Rush CC on the Galaxy S10, and though the demo was brief, the software seems to run well enough on Samsung's newest flagship.
Previously, Premiere Rush CC was an app that was only available on iOS devices, so getting Adobe to make a customized version for Galaxy phones is a pretty big deal for Samsung. Adobe and Samsung say that Premiere Rush CC will be launching for Galaxy phones later this year, but it looks like we'll be waiting a while longer to learn which Galaxy phones aside from the S10 will support it and when, specifically, it'll release.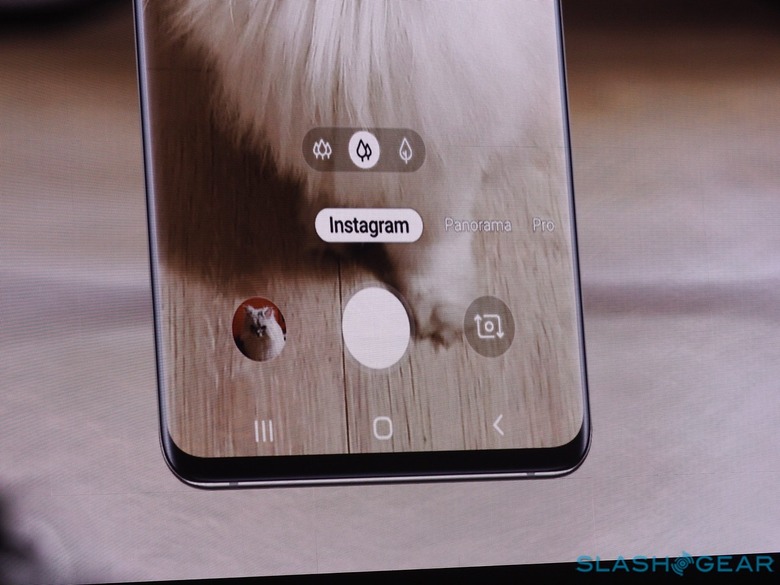 Samsung also revealed today that it's partnered with Instagram to add an Instagram mode to the Galaxy S10's camera. Using this new mode, you can begin editing with Instagram's tools, add stickers or hashtags, and jump into Stories right from the S10's camera app, which seems like a great addition for people who use social network frequently. Just how deep that integration goes is unknown, but the demo Instagram head Adam Mosseri gave on stage made it seem like there's a lot of functionality to take advantage of.
Finally, Samsung announced that it's opened up the S10's camera SDK to app developers, so now when you open your phone's camera in third-party apps, it should perform just as well as it does in the default camera app. Snapchat, Snow, and Line are three of the companies that will be using the Galaxy Camera SDK in their own apps, and we're sure we'll hear about more soon enough. Stay tuned!