All-New Amazon Fire TV Stick makes its way to the UK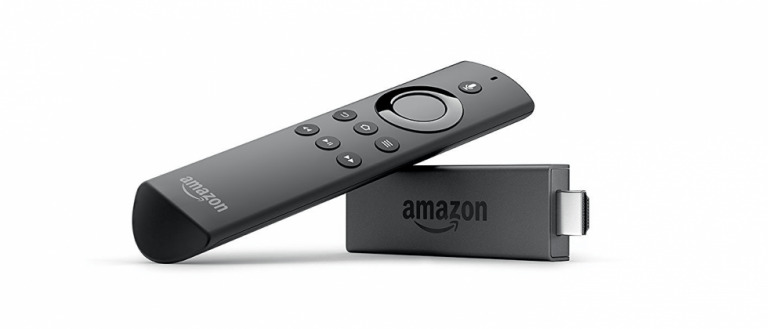 Folks in the US have had access to Amazon's All-New Fire TV Stick for about six months now, but today Amazon customers in the UK are getting in on the action. After opening up pre-orders back in February, Amazon has announced that it's finally shipping out to customers beginning today. Not only that, but a number of Amazon devices are getting updates that add Alexa support.
While the All-New Fire TV Stick is mostly similar to the original, there are a few new features, such as a quad-core processor and faster WiFi. The most important addition comes in the form of the Fire TV Stick's new Alexa Voice Remote. Using that remote, you can turn your Fire TV Stick into something of an Alexa hub, having her search channels, rent movies, or even order food while you watch.
You don't need to buy the new Fire TV Stick in order to access Alexa, though. Today Amazon also announced that it will be pushing out an update that adds Alexa to all Fire TV hardware in the UK. This includes the original Fire TV Stick, Fire TV, and Fire TV 4K. Any existing voice remotes will now become Alexa remotes, allowing you to use the AI assistant regardless of your hardware.
So, all in all, that isn't a bad deal. It's nice to see that the All-New Fire TV Stick is shipping to UK customers at long last, and existing Fire TV customers will probably like to have Alexa along for the ride. Did you order one of Amazon's new Fire TV Sticks? Head down to the comments section and let us know!