All-Female space walk canceled due to spacesuit availability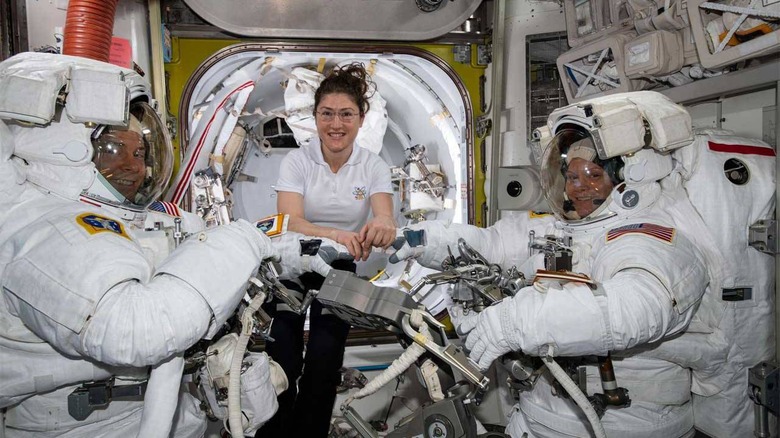 Astronauts on the ISS often venture out into the vacuum of space to conduct various tasks. A series of spacewalks was set to happen that would see astronauts work outside the space station for multiple hours in a series of three walks. The first in the series was completed on March 22 by Nick Hague and Anne McClain.
Initially, the second spacewalk was scheduled to include McClain and Christina Koch in what would have been the first all-female spacewalk in history. Unfortunately, the assignment for the spacewalk has been changed. The reason that McClain was pulled off the roster for the walk has to do with space suit availability.
McClain learned on the first spacewalk she participated in with Hague that the medium spacesuit upper torso fit her best. The ISS has multiple medium space suit upper sections, but another could not be made ready for use by Friday when the second spacewalk is set to happen.
Since a second medium space suit torso will not be ready, Koch will wear the only available medium allowing her to go on the coming spacewalk. Koch and Hague will conduct the spacewalk this week.
The third spacewalk in the series is scheduled for April 8. That mission will include McClain and Canadian astronaut David Saint-Jacques. The goal of the set of spacewalks is to install a powerful lithium-ion battery for one of the pair of solar arrays on the space station.