All 2020 iPhones to have 5G support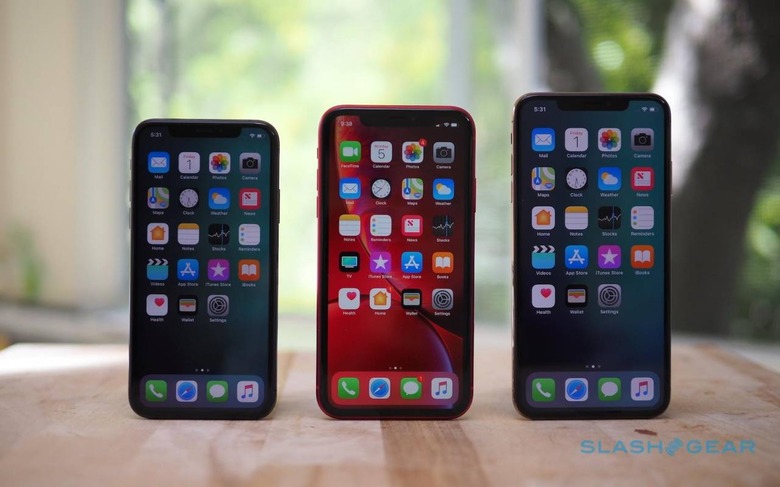 It was expected news but it was still big when it landed. Apple had purchased a great portion of Intel's smartphone modem business. That was largely seen as a move to secure Cupertino's independence from other manufacturers. It might sound a bit too soon but that acquisition might already have its effects as early as 2020. According to Ming-chi Kuo, next year will finally see the arrival of 5G functionality to iPhones. And not just the expensive ones, mind, but all three iPhone models.
5G as been the battle cry of mobile network operators and some phone makers but others are more cautious and take a "wait and see" approach. That includes Apple, who didn't seem so enthusiastic about jumping on the bandwagon immediately. It turns out, it might have just been waiting for certain pieces to fall in place.
According to the analyst, one of those pieces is the acquisition of Intel's baseband business. The other is that it's waiting for Android phones to bring down prices of 5G-compatible units by selling masses of Sub-6GHz phones rather than the full 5G mmWave that's being hyped. The latter, however, can only travel shorter distances and are therefore better suited in more packed areas.
Kuo isn't sure, however, which path Apple will take next year. On the one hand, he expects that all three will support both mmWave and Sub-6GHz 5G spectrum which may be needed in markets like the US. On the other hand, Apple might also release a separate model that only supports Sub-6GHz spectrum with a matching lower price.
Of course, at this point, the 2020 iPhones are still far away, with the 2019 iPhones not even around. Even with 5G iPhones, however, the full advantage of the next-gen network will only be felt once the network has fully launched in the market, particularly the US.