Alienware X51 packs gaming power in tiny footprint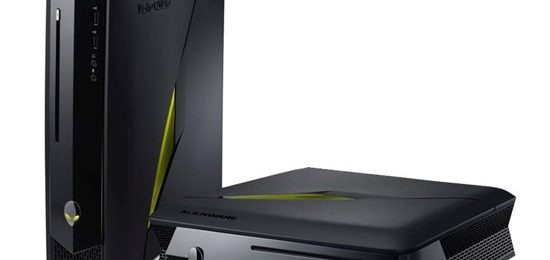 Alienware has launched its latest desktop gaming PC, the Alienware X51, though unlike the company's usual ostentatious monster-machines it squeezes its potency into a tiny footprint. The small-form-factor X51 measures just 14.5 x 12.52 x 3.74 inches, but can still be outfitted with a choice of Intel Core i3 dualcore, or i5/i7 quadcore processors along with either NVIDIA's GeForce GT 545 1GB graphics or GeForce GTX 555 1GB.
The company even finds room to slot in a DVD burner, with a Blu-ray drive as an option. Storage is courtesy of a 1TB 7,200rpm HDD, and there's room on the Mini-ITX motherboard for up to 8GB of DDR3 memory.
Connectivity includes gigabit ethernet along with WiFi a/b/g/n, six USB 2.0 ports, two USB 3.0 ports, audio in/out, HDMI 1.4, a pair of digital audio ports (optical and coax) and standard analog audio. The dinky desktop is supplied with a 250W PSU as standard, but those keen to overclock the X51 can specify a 330W PSU instead.
Vertical or horizontal positioning is supported, and unlike many SFF chassis there's the promise of easy access to the guts of the system for upgrades and general tinkering. The traditional Alienware lighting is present too, with customizable zones, and the Alienware Command Center app is preinstalled to handle power management and other performance aspects.
The Alienware X51 is available direct from Dell now, priced from $699. That gets you a Core i3 chip and 4GB of memory.