Alienware updates their Area51 line - now more NVIDIA-ish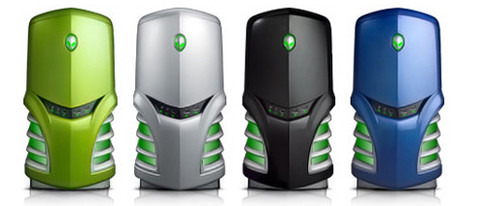 Its not quite their best desktop, I think the ALX still holds that marker, but its their flagship desktop for sure. They are adding the two new products that were announced from NVIDIA the other day, the 790i SLI Ultra motherboard and the GeForce 9800 GX2.
That's pretty much it for the changes. They still look mostly the same, which is largely unattractive.
However, inside, they are still beasts and this upgrade just shows that Alienware is determined to maintain their bleeding edge hardware lead. Plus, I suppose that due to the motherboard they are now using there will be other updates as well such as DDR3 memory, up to Tri-SLI or Quad-SLI with a pair of those GX2's, but that really is pretty much it.
[via Kotaku]