Alienware M11X ultraportable: $999 gaming mini-monster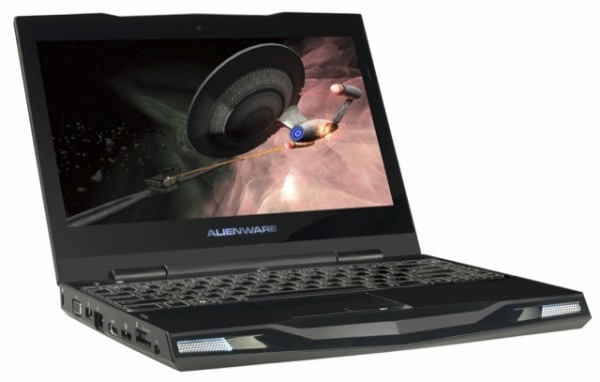 Dell have announced a new Alienware ultraportable, the 11.6-inch M11X.  Set to start off from $999, the Alienware M11X offers both NVIDIA GT335M and integrated graphics, which can be switched between regular and gaming modes depending on how willing you are to sacrifice battery life.  The bottom line?  Expect 6.5hrs in battery mode, or plunging to around 2hrs in gaming mode.
Dell haven't been too liberal with full specifications for the Alienware M11X, but they have divulged some benchmarking results.  The netbook-sized ultraportable managed 6,000 to 7,000 scores in 3DMark, which adds up to 50fps performance in Crysis and 30fps in CoD at the highest settings.  There's also an HDMI connector for plugging in an HDTV.
That's impressive stuff, though we've a feeling you may have to shell out a few upgrades over and above the $999 starting price if you want the best performance.  Still, Dell expect the Alienware M11X to arrive later in 2010; hopefully they'll have more details closer to launch.