Alienware launched High Definition Media Server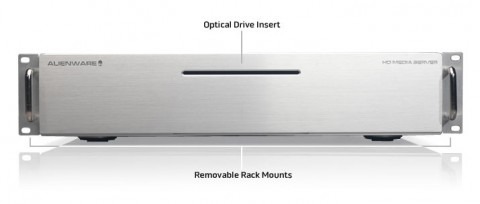 Alienware launched a new High Definition Media Server built upon its Hanger18 Media PC with upgrades like Optional Blu-Ray burner, support up to four Cable cards, 1080P output and 7.1 channels analog outputs.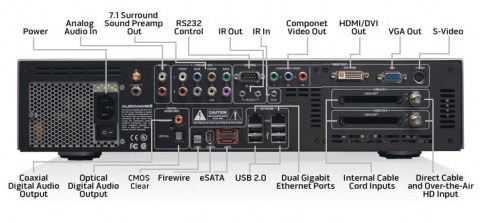 The beautiful rack-mounted media server uses Intel® Core™ 2 Quad 45 Nanometer Processors with Intel X38 chipset motherboard. The raid 5 hot-swappable hard drive capacity can be configured up to 4TB of storage. Network connectivity is supported with Gigabit Ethernet with load balancing or via optional 802.11n wireless feature.
What possessed Alienware to go for DVI output/ HDMI via connector instead of sole HDMI is beyond us. I prefer having hdmi audio option plus the possibility of video out in 8 bit RGB, or 8 bit, 10 bit, or 12 bit YcbCr instead of 8 bit RGB from DVI. Well, the outdated product is probably selling for dirt cheap but we don't know anything yet until they announce the price. The unimpressed media server is available via custom installation only.
[via alienware]