Alienware created a stunning hotel room for gamers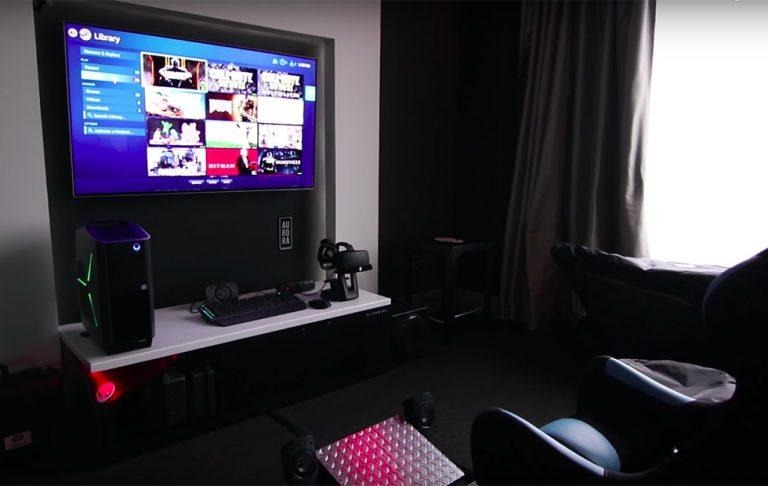 Alienware is behind a special room at the Hilton Panama City hotel that caters to gamers. The room was created in partnership with Dell, according to a local report, and it features a battlestation complete with a huge display and Alienware logo. The room isn't just for show, though — anyone can rent it for about $359/night.
For many, a vacation means enjoying life's pleasures away from life's obligations. Not everyone wants to spend their free days walking on a beach or visiting tourist attractions, and that's perhaps where the "Alienware Room" comes in. Anyone staying in this room has access to a full battlestation, including a gaming chain, desktop, peripherals, and more.
The room was recently showcased in a video by Alienware Latin America, which takes viewers on a brief tour of the rental including its amenities. In addition to the prominently featured battlestation, the room has a desk with a high-end office chair and Alienware laptop, bed pillows with the Alienware logo, and even a bathroom styled with the logo and highly saturated LED lighting effects.
This is the first hotel room to feature Alienware gaming tech, according to local publication Xataka, which says that it is Room 2425 and that it has to be reserved from within the Hilton hotel itself. The room opened for guests on April 19, though it'll likely be popular enough to necessitate early reservations.
Gear includes an Alienware Effects system with customized LED lights and full-room color effects, a 65-inch 4K OLED TV with a 5.1-channel audio system, a 34-inch 4K gaming monitor, Alienware mechanical keyboard, Xbox controllers, a full-configuration Alienware desktop PC, Alienware 15 laptop, and an Oculus Rift VR headset.
SOURCE: Xataka