Alienware 17 is a VR ready gaming notebook with NVIDIA graphics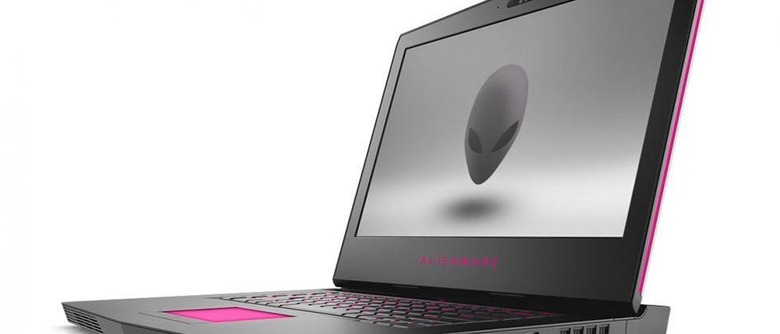 Alienware has been making gaming notebooks for a long time and it has rolled out its latest models in the form of the Alienware 17, 15, and 13 at PAX West. The new notebooks are the first from the company that are VR ready and the new line also boasts NVIDIA GeForce GTX 10-series GPUs. Those GPUs put desktop level graphics into notebook computers.
"Gaming is in a time of renaissance right now; awesome games and development, amazing resolutions and technology, plus the pure excitement around VR experiences – it's an incredible driving force and it feels similar to the energy that started Alienware 20 years ago," said Frank Azor, general manager of Alienware and XPS, Dell. "These new notebooks are a product of that history and approach, but also of the demands and expectations of gamers today. Being true to both is what Alienware is about and we're proud to bring these notebooks to gamers."
The notebook features a chassis made of anodized aluminum and magnesium with steel reinforcements and copper. That copper is used to help keep the components inside the machine cool and operating efficiently. The notebook is also fitted with a TactX keyboard that has RGB LED lighting and 2.2mm of key travel for feedback when typing and gaming. The Alienware 17 notebook has overclocked Intel Core i7 K series processors and DDR4 memory at up to 2667 MHz. It also has Tobii eye tracking to record and export where you look when gaming as a coaching tool.
The Alienware 15 is a slightly smaller version of the same notebook with graphics options from AMD and NVIDIA including the GeForce GTX 1060 that is VR ready. The machine has a 15.6-inch FHD IPS anti-glare 300-nit display and an optional display has 120Hz refresh. The Alienware 13 is an even smaller laptop in the line that has NVIDIA GTX 10-series graphics and features the same RGB LED backlit keyboard and a portable design. The Alienware 15 and 17 will launch on September 20 with the Alienware 13 landing in November.
SOURCE: Alienware