Alien: Isolation terrifying first players at EGX Rezzed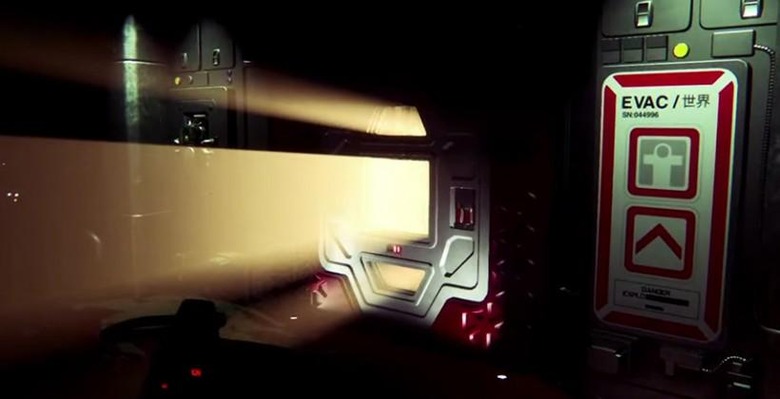 It would appear that the folks behind the next push for Alien terror in the gaming universe have done their job well. That's what attendees of the EGX Rezzed 2014 convention have said, letting it be known that they felt terror, stress, and an overwhelming sense of impending doom as they played the very early copy of the game.
This game is presented as a first-person shooter, but it's set to be classified as a horror title. What's being presented here is a number of short interviews with players of the early copy of the game as presented by developer Hugh from Unknown Worlds. As both a worker at a game firm other than that which is creating this Alien game and as a self-professed fanboy, it goes a long way in seeing a totally non-official presentation such as this.
Next you're going to see a Developer Diary from the creators of the game at Creative Assembly. Note that the bits that look "retro" have been run through a VHS player and back through the computer, very similar to the original ALIEN movie in look and feel.
Finally you'll see a bit of footage representing "a work in progress" by the developers. This is a trailer using footage created with the in-game engine and will be relatively similar to the final gameplay experience.
Users should expect that this SEGA experience will be ever-so-slightly different depending on the console or PC they choose. This game will be released for Xbox One, PC, and PlayStation 4 later this year.