Alicia Keys latest artist to enforce no cell phone policy at concerts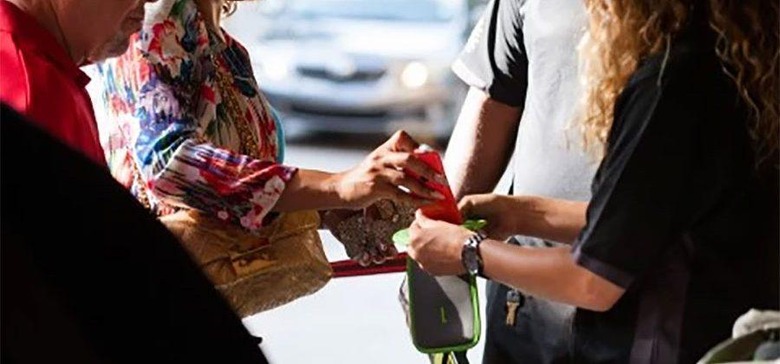 It appears that artists of all sorts are getting very serious about keeping fans from using smartphones while they are at their concerts or events. The latest musician to ban cell phones at her events is Alicia Keys. Fans aren't forced to give up their smartphones at the door to be locked up in some locker or box until the show is over.
Rather, fans are handed a special pouch that is locked up with their smartphone inside the fan keeps that pouch with them during the event, but they can't get to the device to call, take photos, or shoot video. If they need to use their device during the show the users can go back to the door and a worker passes a disc about the size of a bagel over the bag to unlock it and the fan can step outside to use their smartphone.
While banning the use of smartphones at events will certainly rankle some fans, for others it might be a welcome change. No more having your view of the action blocked by people in front of you holding up smartphones to record the action. Other artists who have begun using this tech at their shows include Dave Chappelle, the Lumineers, and Louis C.K.
The founder of Yondr, the maker of the pouches, says that the use of the bags frees up the artist to do things like try new content without the content being leaked. Some fans at the show were not happy at all with Keys, one man called Gerard Little said, "In this day and age, my phone is how I keep my memory. Chris Brown. Jason Derulo. I have their footage on my phone. If you don't want your music heard, then don't perform it."
SOURCE: Washington Post