Alibaba raising $3 billion to buy Yahoo's 40% stake back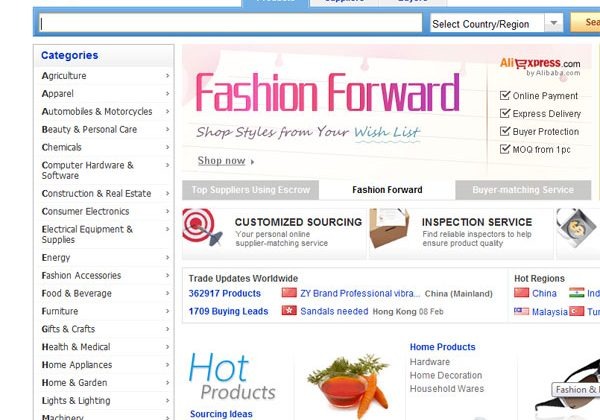 Chinese e-commerce site Alibaba.com is looking to raise $3 billion from six different banks reports the Wall Street Journal. The e-commerce giant wants the money to buy out the 40% stake that Yahoo owns and officially ditch the flailing search engine. The tip comes from people familiar with the situation according to the WSJ.
The six banks that are said to be participating in the fund-raising include Australia and New Zealand Banking Group Ltd., Credit Suisse Group AG, DBS Bank Ltd., Deutsche Bank AG, HSBC Holdings PLC and Mizuho Financial Group. Right now, the banks are said to be in the process of getting the internal credit approval for underwriting. The payback term is said to be three years, and the loans have a yield of about 4%.
According to the sources, the loan is expected to finalize this month. The Wall Street Journal reports that Yahoo is trying to sell shares in the Alibaba Group and Yahoo Japan in an attempt to raise money while it continues to struggle. Yahoo has recently lost founder Jerry Yang and other board members as it continues its downward spiral. Yahoo's revenue fell 21% last year and the company seems to be living on borrowed time.
[via WSJ]