Alfa Romeo 4C Spider Italia Is A 15-Unit Hyper-Limited Edition Car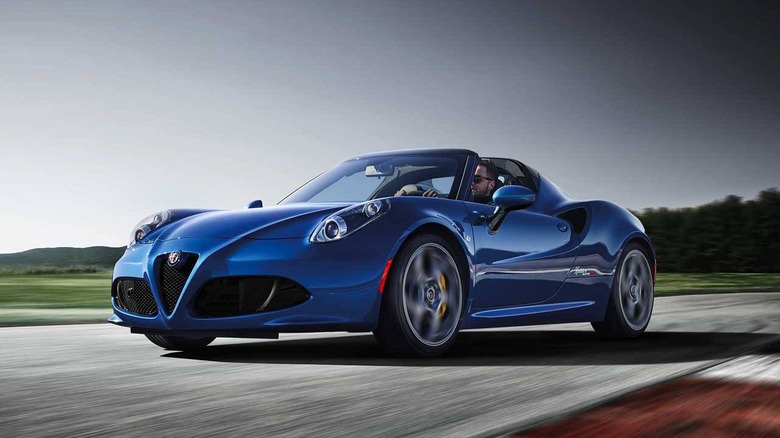 The chances of ever seeing the 2020 Alfa Romeo 4C Spider Italia in the wild are very rare. It's rare enough to see a normal 4C cruising the roads. Alfa Romeo has announced that it will bring the 2020 Alfa Romeo 4C Spider Italia to North America. The run of cars will be only 15 units, and each is inspired by the racing history of the brand.
Buyers of the limited-edition car will get an exclusive Misano Blue Metallic exterior that can't be had on any other 4C version. The front of the car has black air intakes, and the rear diffuser is black as well. A Unique livery with 4C Spider Italia graphics is standard.
The dash gets an aluminum insert that has the 4C Spider Italia logo on it. On the center console is a plate that bears the build number of the car out of the 15-unit run.
Other than the special color and other touches already mentioned, the 4S Spider Italia seems to be the same as the other cars in the line. That means a 1750cc turbo, direct-injection engine with dual intercoolers and variable valve-timing. The engine makes 237 hp and 258 lb-ft of torque.
That engine pushes the 4C to 60mph in 4.1 seconds and to a top speed of 160 mph. 4C Spider Italia cars will sell for $5,000 over the base 4C Spider, which starts at $69,900 for 2019.