Alfa Romeo 4C coming to the US next year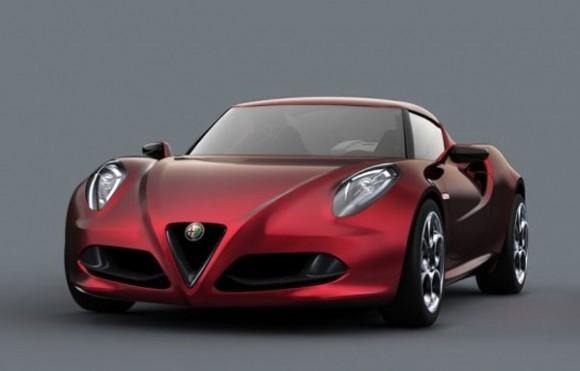 If you're a fan of Italian sports cars and a Ferrari isn't in your budget, you'll be interested to hear that Alfa Romeo has a new two-seat sports car destined for the United States next year. The car is a sporty Alfa Romeo 4C and Fiat/Chrysler boss Sergio Marchionne said at the Detroit Motor Show that he was confident the car would be coming to the US.
The 4C was unveiled as a concept car in 2011 and a pair of test cars have been spotted roaming the United States supporting Marchionne's promise that the vehicle will be available in the US next year. He said that Alfa Romeo is finalizing the car now and it should be here by the end of the year. The two-seat sports car is going to be one of the weapons in Alfa Romeo's push to come back to the United States.

Decades ago, Alfa Romeo sold vehicles in the US, notably the two-seat convertible sports car in the 80s. One of these cars was used in the 80s flick Fletch with Chevy Chase. The 4C isn't a convertible sports car along the lines of those roadsters that many will remember from the 80s. This car appears to be a two-seater coupe.
The 4C is described as a lightweight, mid-engine, rear wheel drive sports car. The vehicle will be powered by a range of turbocharged four-cylinder engines. Alfa Romeo claims that the car will have a top speed of over 250 kmh and be capable of reaching 100 kmh in under 5 seconds.
[via">via Motoward]