Alexa's newest ability: telling you when Amazon orders are out for delivery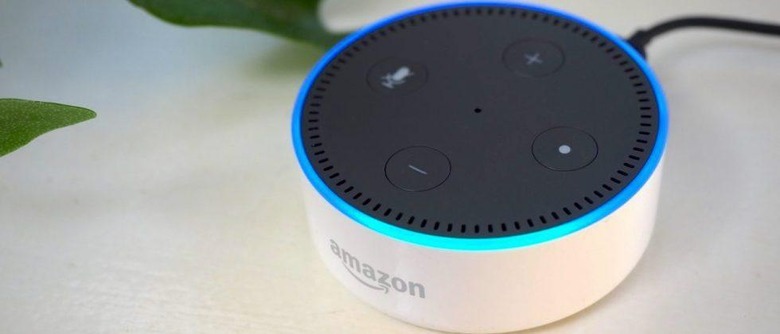 We may receive a commission on purchases made from links.
Amazon may be keeping busy lately by expanding its Echo line of devices, along with Alexa, the voice assistant that powers the devices, but the connected speaker has received a small but useful new feature this week. Simply put, Alexa can now notify users when their packages from Amazon are out for delivery, something frequent shoppers can expect to get some use out of with next week's Prime Day sales event.
The Echo line of speakers could already track open Amazon orders simply by asking "Alexa, where's my stuff?", but this new feature adds just a little bit more detail. It's available to use now on the Echo, Echo Dot, and Echo Show, and is part of Amazon's new visual notifications option.
Users can continue to ask Alexa where their Amazon orders are like before, and afterwards a follow-up question will ask if it should notify when the package is out for delivery. If you say yes, the Echo's light ring will display a yellow color on the day the order is due to arrive. It won't give you the exact time, unfortunately, but at least you know to expect a delivery sometime that day.
The Echo Show, on the other hand, will display notifications in a banner along the top of the device's screen, or users can simply ask Alexa "what did I miss?" to have the updates read aloud. Amazon says that eventually the Echo's notifications will include things like breaking news and weather updates, but only if users choose to opt-in within the settings.
SOURCE Amazon