Alexa was the star of Amazon's billion-order holiday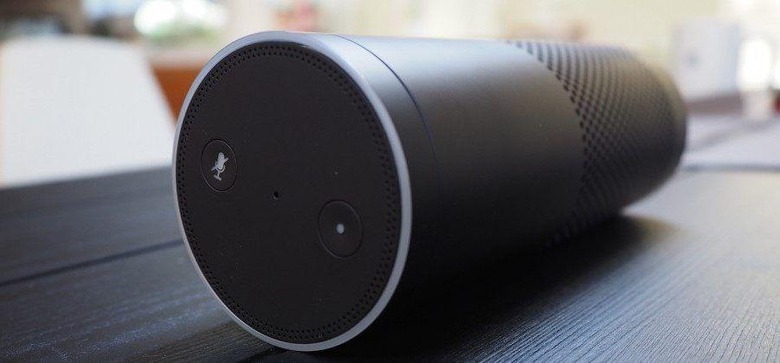 It sounds like Amazon's Alexa devices were a big hit over the holidays. Amazon announced today that sales of the Echo family were up 9x over 2015's holiday season, which puts sales of Alexa devices well into the millions for 2016. As is usually the case with Amazon, it didn't share specific numbers, and that's something of a shame, as it would offer good insight into how the Alexa ecosystem is performing in the face of increased competition from Google Home.
Amazon's Jeff Wilke said in an announcement that the Echo and Echo Dot were "the best-selling products across Amazon this year," and that seems to be as specific as Amazon is willing to get. It's clear that customers are buying, but one important question that remains is how many of those Echo customers were buying additional devices for an existing Alexa system? Moreover, how many of these customers were buying multiple Alexa devices at once?
After all, it's obvious that Amazon doesn't want you to just buy a single Echo or Echo Dot and call it good. Instead, Amazon wants you to have an Alexa device in every room of your house, and there's no better evidence for that than the $49.99 price tag of the Echo Dot. That's well below the price of Google Home, which retails for $129 – the same price as Amazon's mid-range Alexa device, Amazon Tap.
In truth, we'll likely never have exact sales numbers for Alexa devices, because Amazon loses nothing by being vague and instead simply saying they were best sellers. It's possible that Amazon is feeling some pressure from Google Home as well – even though Amazon's Echo line offers good value for Prime subscribers and folks who shop through Amazon frequently, Google Home is geared more toward the general Android audience.
At some point down the road, Google may be able to tempt Alexa users away with a smart home devices steeped in the Android ecosystem, but for now, it seems that Alexa is doing just what Amazon wants it to do. It's keeping people connected to Amazon, shopping, streaming, and perhaps most importantly, subscribed to Prime. Learning about the number of Echo devices per user, however, could give a good look at just where Alexa fits into the average Amazon user's life.
At least for now, we're not getting that. We'll just have to settle for silly statistics instead, and Amazon has shared a lot of them now that the 2016 holiday shopping season is in the books. Hit up the source link below to check those out, and have a look at the timeline to find reviews on Amazon's lineup of Echo devices.
SOURCE: Amazon