Alexa Update Turns Your Echo Devices Into Intercoms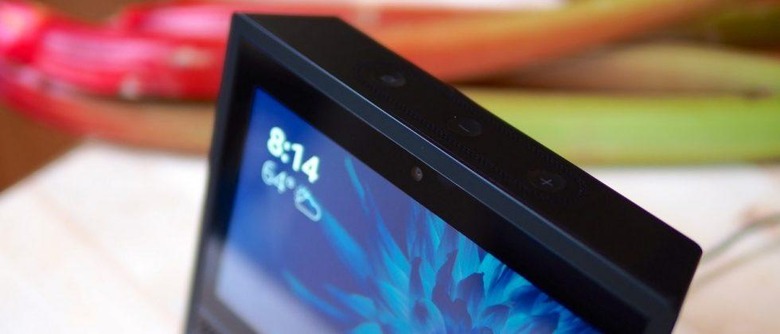 Amazon is making Alexa a bit more sophisticated with new support for hands-free intercom functionality, enabling the various Echo devices to be used as an intercom system throughout your home. The support is available on the Echo, the smaller Echo Dot, and the display-based Echo Show, but you have to do a couple things first to get the feature up and running on your own devices.
The intercom functionality enables multi-Echo homes to easily communicate between rooms by using one Echo device to talk to another Echo device. Someone in the living room, for example, can use an Echo to talk to people located in the basement playroom if, as yet another example, there's an Echo Dot down there, or perhaps to people in the kitchen via an Echo Show.
Amazon Echo Show Review: Alexa's screen shows promise
To use this intercom functionality, Echo owners will need to update their Alexa app for Android or iOS to the latest version. After that, each Echo device will need to be named based on the room it is in. If there's an Echo in the kitchen, for example, it'll need to be named 'kitchen' for the intercom functionality to work easily.
As well, users must go into the Alexa App settings and make sure that drop-in functionality is enabled for the household. Once both of those things are established, you can use voice commands to trigger the intercom functionality, saying things like 'Alexa call/drop in on the kitchen' or 'Alexa call/drop in on the bedroom.' The intercom functionality is also extended to users who are outside of their home thanks to the Alexa app. The same voice command applies.