Alexa Routines gets music support: here's how to use it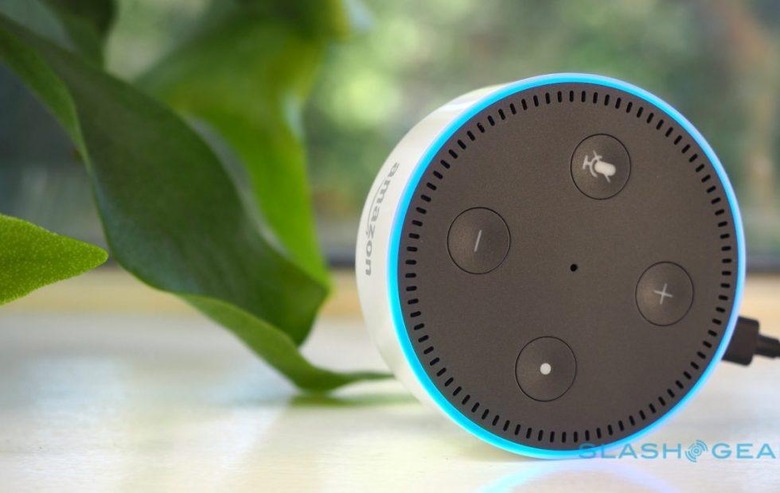 Amazon has announced an improvement to Alexa's Routines feature, enabling the digital personal assistant to play music as one of its preset routines. Routines, as usual, enables the user to automate certain series of actions, such as reading the news, turning on the lights, and getting the traffic based on a trigger phrase. Now users can make music part of those routines.
Routines expand Alexa's usefulness within the home as a part of daily life. Users can, for example, set up a morning routine in which Alexa helps them get the day's vital info when told the phrase, "Alexa, good morning." Assuming the user has compatible smart home devices set up, Alexa may automatically turn on the lights, trigger a pot of coffee to start brewing, and, thanks to the new support, begin playing music.
Amazon details multiple potential routines the user can choose from, such as a "good night" routine for having Alexa lock the door (assuming it has a smart lock), turn off the porch light, and start playing nighttime audio, like relaxing instrumental music, to help the user fall asleep. Similarly, the morning routine could trigger Alexa to play the user's favorite morning radio show while they get ready for work.
Users can choose their own trigger phrase or use one that has been created by Amazon. The routine feature is found within the Alexa mobile app, where the user can choose a preset routine or create their own. More than one routine can be created. Supported music services from which music can be played include Amazon Music, Spotify, Deezer, Pandora, TuneIn, SAAVN, and iHeartRadio.
This is a welcome expansion to Alexa's Routines feature, which many users feel is still lacking despite the steady improvements Amazon has made. The ability to trigger music as part of a routine takes the work out of using Alexa, helping make the technology feel more like a useful assistant and less like an audio-based interface the user has to repeatedly command.
How to use it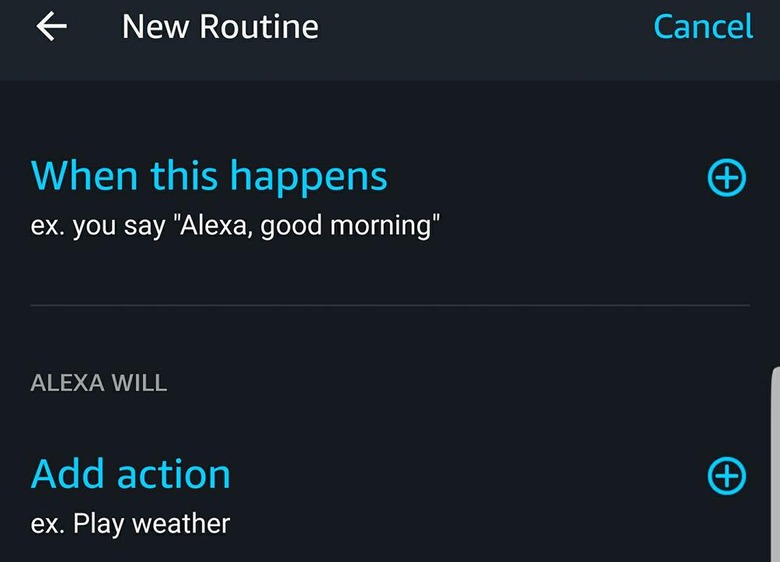 Not familiar with Routines? Setting one up is easy.
1) Open the Alexa app's left-side menu and then tap "Routines."
2) Tap the "+" icon in the upper right-hand side.
3) Add a trigger phrase under "When this happens."
4) Select the action to play when that trigger phrase is said under "Add action."
5) Choose music, news, traffic, and other options to add them to the routine.