Alexa Routines can now automatically play after alarm clocks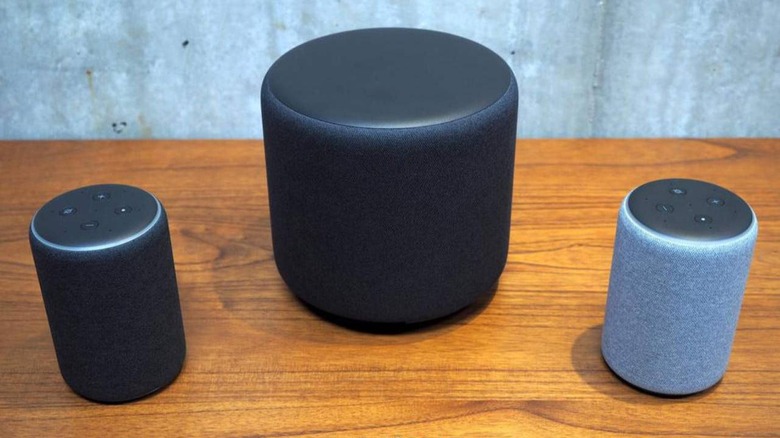 Alexa is about to receive an update that improve Routines for users who schedule their favorite actions. One particular change went live today, adding the option to trigger routines a certain amount of time after an alarm goes off. In the near future, Alexa users will also be able to link their routines to sunrise and sunset, among other things.
Amazon enables users to chain multiple actions together in a specific sequence via a feature it calls Routines. Users choose how a Routine is triggered, such as by motion via a sensor, as well as which actions are played as part of the routine.
The feature offers a huge number of possibilities — you can, for example, setup a morning Routine that plays the news, gives details on traffic, and similar relevant info. Multiple Routines can be created for different times of the day, such as a bedtime routine that shuts off a connected light and starts nighttime audio playback.
As with traditional alarm clocks, Alexa can now play the morning news right after the alarm goes off...assuming the user sets it up to do this, of course. As of now, users can have Alexa play a particular Routine a few minutes after the alarm stops blaring. In addition to being convenient, it's a nice alternative to a 'snooze' function.
In the coming weeks, Routines will also support triggers linked to sunrise and sunset rather than a specific hour and minute. If you use Gmail or Outlook, you'll also soon be able to get email updates related to Alexa notifications.
Finally, Amazon plans to push out an update specifically for Alexa users who own a Logitech smart home camera or the Cloud Cam — they can set routines to trigger when someone is in the camera's field of view. The feature that links a Routine to the alarm clock is available now; everything else will be rolling out over the "next few weeks."