Alexa laughing bug has users creeped out, Amazon is working on a fix [UPDATE]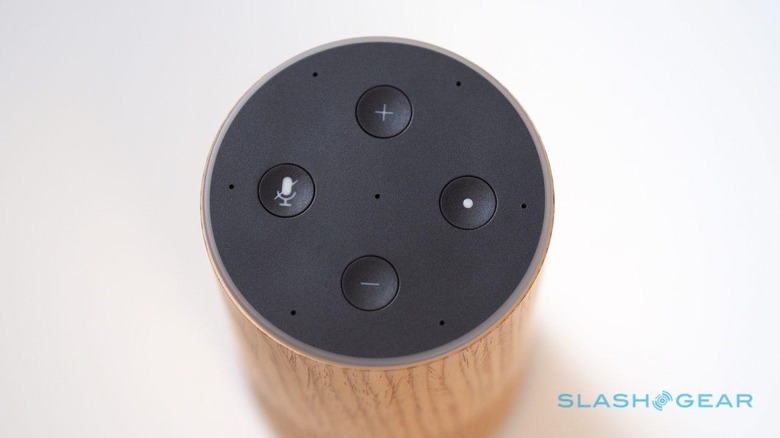 If you own a smart speaker running Amazon's Alexa and you've recently heard a disturbing child-like giggle in your home, don't freak out. Amazon has acknowledged that its digital assistant is currently experiencing some sort of issue that causes it to randomly giggle and it is looking into a fix. The company's confirmation follows reports from some Alexa users claiming their speaker has let out a random laugh.
READ: Amazon Echo Review (2017)
One may be tempted to think ghosts when a disembodied laugh echos through their home, but in this case it is literally an Echo behind the sound (or any other smart speaker running Alexa). Some owners have reported hearing a seemingly random laugh from their device; this bug may be related to using voice commands to turn off a connected light.
Reports about the issue began surfacing online a couple weeks ago on Twitter, Reddit, and similar social platforms. The video below is one example, this one featuring a JBL speaker connected to an Echo Dot device. In the video we hear Alexa let out a casual laugh without any obvious prompt for doing so.
Some users report the laugh happening randomly for no apparent reason, sometimes in the silence, other times interrupting a conversation or different activity. Though harmless, some users are understandably creeped out by the digital assistant's random hah hah hah vocalization, prompting jokes about sentient machines or tech savvy ghosts.
In a statement to The Verge, Amazon confirmed that it is aware of the reports and that it is working on a fix. However, the company didn't provide any additional details about the issue, leaving many left in the dark about why their Alexa companion randomly chuckles into the void.
UPDATE: Amazon has reached out to SlashGear with an update on this "bug," explaining that Alexa may at times mistakenly hear the command to laugh ("Alexa, laugh"), which triggers the device to giggle. This doesn't happen often, but to help ensure there aren't any more accidental cackles, Amazon says it will change that command to a slightly longer one: "Alexa, can you laugh?"
Also, in the very unlikely event that Alexa someone manages to mistakenly hear that entire phrase, Amazon will make sure you know exactly where the giggle is coming from by adjusting how the assistant responds. Rather than simply laughing, Alexa will first say, "Sure, I can laugh," followed by the laugh.