Alexa is rolling out in Amazon's shopping app for Android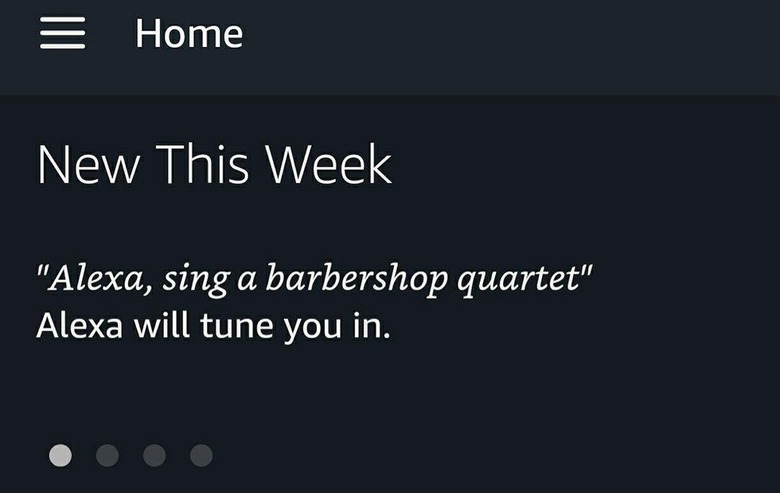 Alexa is primarily accessed through Amazon's Echo products, but she has also made her way onto other devices over past months. The personal assistant is, for example, available on the Kindle Fire tablets, and it has also made its way onto iPhone via Amazon's iOS shopping app. Those on Android have had access to a standalone Alexa app, but that's just the start: this week Amazon is rolling out its personal assistant in its Android shopping app.
Yes, Alexa is arriving in the same Amazon app you use to browse and purchase items. That may seem odd, but it's largely a good thing, and one that'll no doubt grow on Amazon users in coming weeks. Why would you want Alexa on your phone? Because unlike your Echo or Kindle tablet, your phone is likely with you at all times.
Some users are already seeing Alexa in the Android version of the Amazon shopping app, and the company has confirmed to TechCrunch that it is rolling it out to everyone this week. Considering that today is Thursday, that means you should be seeing it arrive on your own phone any moment now. Once it does arrive, you'll be able to customize the assistant.
Why should it matter that Alexa is arriving in the shopping app? On Amazon's side of things, the arrival is no doubt a solid way for the company to introduce a larger number of people to the personal assistant and let them see what it is capable of. Many people use the Amazon app to shop but haven't downloaded the standalone Alexa app; this may help change that.
For users, having Alexa baked into the shopping app could mean using her to find products and similar shopping-related things within the app. The personal assistant can still be used to do everything else you'd normally use her for, though, including things that have nothing to do with shopping such as checking the weather or playing a game.
SOURCE: TechCrunch