Alexa is now on the Amazon Music mobile app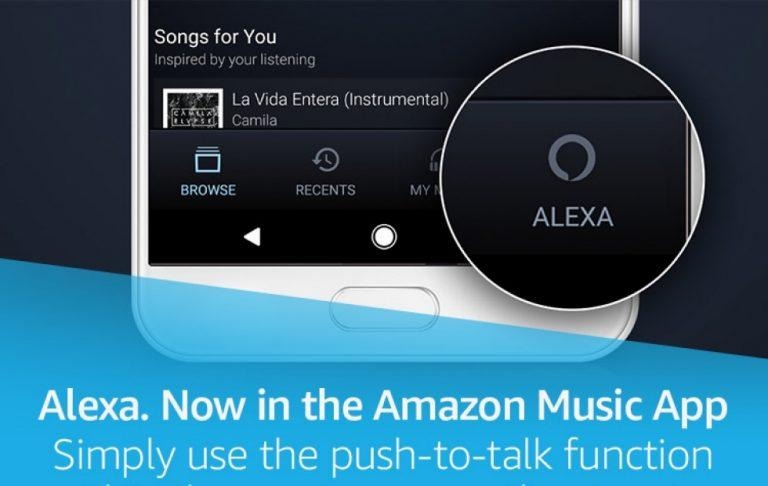 It's a match made in heaven and yet it took this long to happen. Alexa has already been taking orders requests on Echo and Fire devices to play your favorite music or discover new ones. The one place it has remained absent from was on your smartphone. Not anymore. Amazon has finally announced that the Amazon Music app on Android and iOS now has Alexa integration so you can say instead of type the music you want it to play.
Voice commands have become quite common, especially when Amazon's products and services are involved. That applies even to Amazon Music, the retailers own music store and streaming business. Ever since the Amazon Echo debuted, owners could already get Alexa to play some music without lifting a finger.
Now it's smartphone users' turn, but they do have to lift a finger at least once. And that's to tap on the push-to-talk button on the updated Amazon Music app for iOS or Android. Other than that, the experience is pretty much the same.
You can be as specific or as vague as you want. You can give Alexa a very specific song title or just give her the lyrics and she'll find the right one from Amazon Music's catalog. Not even sure about the lyrics? Just tell Alexa to play music from an artist from a certain period. Or just let Alexa choose the music to fit your mood or situation, from road trips to exercise to chilling out.
You don't need to install any new app to get this functionality. Just make sure you're running the latest Amazon Music app on iOS or Android and you're good to go.